Morgan Stanley has been the most bearish of the Wall Street houses for a while and it's shaping up:
Our process tells us the risk-reward remains unattractive at the index level given slowing growth and rising rates. Meanwhile, price action can be interpreted bullishly or bearishly. With 3Q earnings season likely to bring a much more muted outcome, we remain defensive in our positioning. Process and price tell us the risk-reward remains unfavorable at the index level. As growth decelerates and financial conditions tighten, valuations are likely to fall from their lofty levels. As for price, it looks like the uptrend was broken last week. Trust the fundamental and cycle analyses which suggest lower index prices ahead. Stick with a barbell of defensives and Financials.
And:
We recently moved overweight cash. Here, we address common arguments against this. Next week, we'll address cash and the math of portfolio construction.

Cash is a terrible long-run investment: Cash has  been a terrible long-run investment (well, except in Japan), and current cash yields are still near all-data lows. There are good reasons why cash, by definition, has the least risk premium, and thus offers the lowest long-run return for asset owners.

But shorter horizons are different! Since 1959, the probability of cash outperforming the S&P500 in any month is 40%, and one in three over any six-month horizon. Our recent shift of global equities to EW, and cash to OW, is based on specific near-term concerns.

Cash outperforms on Morgan Stanley forecasts: A strong argument to hold cash is that it will return more with less risk. This is currently true based on Morgan Stanley forecasts, with US equities, US10yr Treasuries, US credit and gold all forecast to have negative total returns.

Meanwhile, market pricing for a slow pace of US rate hikes makes playing 'carry and roll down' in short-dated bonds more dangerous. The story in Europe and Japan is different.

Strategy implications: We think that investors should hold an above-average allocation to cash (i.e.,be over weight). We think that this argument is strongest versus assets in the US and EM and weaker for those in Europe and Japan.
I think it is strong everywhere which is why we are long cash, especially USD.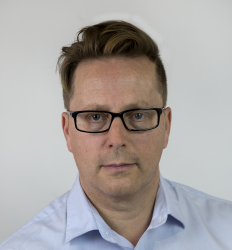 Latest posts by Houses and Holes
(see all)