Queenslander! Anastasia Palaszcuk was magnificent yesterday:
We must do everything possible to keep Queenslanders safe from Delta, especially our children. #covid19 pic.twitter.com/1kAJuibkWr

— Annastacia Palaszczuk (@AnnastaciaMP) September 1, 2021
Exactly. To wit:
Almost a third of teens experience coronavirus symptoms three months after diagnosis, according to a U.K. study that suggests long Covid also afflicts the young.

The children aged 11 to 17 reported persistent symptoms such as fatigue and shortness of breath, according to the study led by University College London and Public Health England. The findings were published in pre-print form, meaning they weren't peer-reviewed.
West Australian! (Doesn't have quite the same ring to it, I know). Mark McGowan was terrific as well:
Ms Palaszczuk's comments came as West Australian Premier Mark McGowan warned he could keep borders with NSW and Victoria closed for months, accusing the commonwealth of trying to "infect the public" by pressuring states to lift the restrictions.
Why should these states expose their publics to the blundering of Morrison and Berejiklian? That they couldn't protect their people does not mean others shouldn't. All they need to do is guard the borders and lift the vaccination rates in the glorious sunshine of normal life while they wait to gauge the best approach for kids. The US is close to decisions on vaccination for 5+.
But no, scream the psychos, it can't be done:
Daniel Andrews' acknowledgement that his state could not defeat its latest outbreak and, at best, hopes to limit its spread, was a profound moment in the coronavirus pandemic.

Victorians have endured more outbreaks than any other jurisdiction and Melbourne is second only to Buenos Aires as the world's most locked down city. But the latest outbreak, number six, has proven all too hard.
Sure, but everywhere outside of Sydney and Melbourne does not have to carry so much multicultural baggage. They can and have succeeded.
Treasurer Frydenberg wants to infect all states to save his budget and prevent the Morrison double-dip recession:
"She said she's scared for Queensland kids, does that wash with you?" Sunrise host David Koch asked Mr Frydenberg.

"No. It's a desperate denial of the reality and is not based on the medical advice," the Treasurer replied.

"No other country has done it. We can't do it. So we have to learn to live with the virus. That means rapidly vaccinating as many people as possible, bringing more supply online and then easing those restrictions as we get to those targets."
QLD has done it. WA has done it. SA has so far done it but the VIC border must now be a worry. TAS has done it. NT has done it. I wish I lived in any one of them.
There is no medical advice yet on Delta and kids. There is only anecdotal reporting. That is neither science nor medicine.
More to the point of this post, QLD and WA are THE federal Coalition strongholds. In what universe does demanding that they be infected and enter the zombie twilight of permalockdowns (which are part of the Doherty model) translate into votes for the Coalition?
Only a government of true psychopaths could believe they can gaslight people's reality so.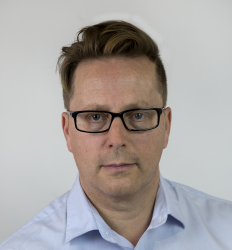 Latest posts by Houses and Holes
(see all)