Monash University is the latest higher education institution to be embroiled in a wage theft scandal. Academic staff who are employed on a casual basis are owned some $8.6 million in backpay over a period of more than six years, and Ben Eltham from the National Tertiary Education Union (NTEU) warns that the final figure could be higher.
The University of Melbourne and the University of Sydney also recently conceded that casual employees had been underpaid:
The underpayments at Monash follow admissions earlier this month by the University of Sydney and University of Melbourne that they have also systematically underpaid casual employees for many years.

The University of Sydney will repay nearly 13,000 casual mainly non-academic staff $12.75m for lost wages back to 2014 and the University of Melbourne said it had repaid $9.5m to more than 1000 casual academics.

Several other universities are in discussions with the National Tertiary Education Union over long-term underpayment of casual staff.

Monash branch president of the NTEU, Ben Eltham, said the main cause of the "wage theft" was the reclassification by the university of lectures and tutorials delivered by casual staff as workshops, practicals or laboratory sessions.

"Staff are paid at the 'other required academic activity' hourly rate, rather than the appropriate rate for lectures or tutorials," Dr Eltham said.

Some staff were being paid at only one-third of the appropriate rate and many staff were not being paid for time spent in preparation, he said.

"The practice is widespread and pervasive across the university. Senior managers including the vice-chancellor, provost and chief operating officer were all aware of it," he said.

Dr Eltham said he would not be surprised if the amount repaid to staff by the university ended up being more than $8.6m.

"We think there are probably plenty of stones they haven't turned over," he said.
As we now, Australia's universities experienced massive funding growth over the decade to 2019:
It wasn't just international student fees that boomed either. Public funding for universities also grew significantly between 2011 and 2019:
But instead of treating front-line academic staff properly, universities pissed the bounty away on paying exorbitant salaries to senior executives:
Bloating their administrative departments (while skimping on teaching staff):
And building lots of shiny new buildings:
Australia's universities have shredded their social contract.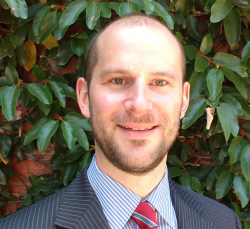 Latest posts by Unconventional Economist
(see all)