Another day, another JobKeeper rort. This time, the ABC has shifted focus to two foreign-owned firms – Specsavers and Luxottica South Pacific – that posted massive profits on the back of the Australian taxpayer.
Specsavers' Australian revenue fell by just 1% in 2021, while its profit rose by $78 million to $150 million. This was after it received about $92 million worth of JobKeeper payments of which $4 million is believed to have been repaid.
Luxottica posted a revenue decline of 5%, while its profit rose from $50 million to $67 million. Its financial report showed employee expenses, helped by JobKeeper, fell by $56 million:
"Between these two companies, they've benefited $130 million in increases in profits," investment analyst Dean Paatsch said.

"Absent the miracle of JobKeeper, this could never have happened.

"You can't suddenly make 100 per cent more profit unless your expenses fall"…

Federal Labor MP Andrew Leigh said the retailers' profits highlighted how the wage subsidy became "corporate welfare" for some firms.

"The government's short-sighted approach to JobKeeper has seen millions of dollars go to tax havens and offshore billionaires"…
The above shenanigans again highlights the hypocrisy of the Morrison Government chasing back small sums from individual welfare recipients but not applying the same 'mutual obligations' to corporate welfare recipients.
The below chart encapsulates the farce, with company profits booming on the back of the taxpayer:
Of course it wasn't just JobKeeper that drove company profits into orbit but the Morrison Government's $36 billion Cashflow Boost – another gigantic corporate welfare scheme launched at the beginning of the Coronavirus pandemic that has received little scrutiny or media attention.
The Cashflow Boost did not require any eligibility to be met, other than being a small or medium-sized enterprise with employees. It paid $36 billion to over 800,000 businesses, many of whom experienced boom years.
What a wonderful recession for the Coalition's business mates.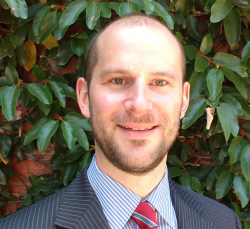 Latest posts by Unconventional Economist
(see all)