Australia's Foreign Affairs Minister Marise Payne and Defence Minister Peter Dutton will shortly travel to India for discussions with their counterparts, despite the COVID-19 pandemic.
India's External Affairs Minister Subrahmanyam Jaishankar views this as a positive sign that Australia is keen to secure a free-trade agreement (FTA) with his nation, and he is optimistic that a deal will proceed.
Negotiations for a FTA have stalled for some years, but Treasurer Josh Frydenberg has signalled the importance of India as a trading partner as exporters seek to reduce their reliance on China.
A key reason why the Indian FTA failed the first time around was because Australia refused to give open access to Indians wanting to work in Australia.
At the time, Indians were behind much of the rorting of Australia's 'skilled' visa and student visa systems, as documented in alarming detail by ABC 7.30 Report:

NICK MCKENZIE: The visa scam came as little surprise to Jasvinder Sidhu. He knows of many Indians who've paid large cash sums to corruptly obtained skilled or student visas in an effort to get permanent residency.

JASVINDER SIDHU: I've been hearing it eight, nine years and the last time I heard was last week when somebody paid $45,000 cash.

NICK MCKENZIE: Now Sidhu is determined to expose what he's learned about Australia's immigration underworld.

JASVINDER SIDHU: These people will then create your fake timesheets, fake pay slips and they will pay in your bank account and obviously everything else will also be fake, which is superannuation and other related documents.

NICK MCKENZIE: So you're paying for a fake, a phantom job and in return you get your skilled visa?

JASVINDER SIDHU: Yes. So you are paying extra to get or create a job which doesn't exist and to create a service which was never delivered and you're getting permanent residency, which is not fake. This is a real output…

There's a corruption from top to bottom. Thousands and thousands of people are being sponsored and they're all fake. And the whole system cannot work that smoothly if there's no corruption… This is a huge level of corruption and it is so widespread.
An Indian FTA must not include an immigration clause. Immigration is covered in Australia's 'Migration Programme', and there is little sense in negotiating away control of our sovereign borders to another nation – and in the process diluting Australian wages and working conditions – for slightly improved market access.
FTAs should be for trade and nothing else. Leave immigration out these agreements.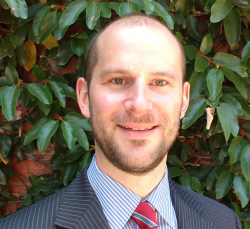 Latest posts by Unconventional Economist
(see all)