100 days out from the 2018 Victorian election, Premier Daniel Andrews claimed that privatisation had failed and that further asset sales were off the agenda:
Premier Daniel Andrews will warn against privatisation, austerity and what he calls a "free market free-for-all" in Victoria in a speech laying out Labor's agenda 100 days from a state election…

Mr Andrews will flag more public ownership…

"We should never — and we can never — go back to the days of a free-market free-for-all…

[Andrews] will say privatisation has failed and deregulation has gone too far in the state. "You don't have to be an economist to realise that something is broken. We were promised that a privatised electricity market would lower prices. Wrong. Privatisation has not worked. It's only made things harder for families."
Shortly afterwards, the Victorian Government sold the state's monopoly land titles registry for $2.9 billion:
NSW-based superannuation fund First State Super is believed to have signed a deal to buy Victoria's land titles registry.

First State Super is understood to have paid more than $2 billion for the registry…
It follows a six-month auction run by the Victorian government, where it was seeking a private operator to take control of the registry for the next 40-years.
Now the Victorian Government is readying to sell-off the state's monopoly motor registry:
Industry superannuation funds are expected to bid as part of a consortium to modernise and operate Victoria's $1.8 billion motor registry and licensing regime…

"The government is seeking an established, mature and trusted partner for this exciting opportunity to modernise a number of VicRoads services to make them more user-friendly for motorists and deliver value for money for all Victorians," Mr Pallas said.

Advertisements marketing the opportunity appeared on Friday, with expressions of interest due back to Morgan Stanley by October 18…

Mr Pallas said the state was hoping to secure an infrastructure investor, after a similar approach to the privatisation of its Land Titles and Registry office in 2018…

NSW has resisted moves to commercialise its licensing system…

Victoria raised nearly $10 billion after entering into a 50-year lease for the Port of Melbourne in 2016.
I previously described the sale of land title registries as "everything that's wrong with privatisation", and claimed such deals "utterly defy both economics and common sense". The same applies to motor registries.
These types of businesses are an essential government service and a profitable natural monopoly. And their sale will very likely result in end-users being gouged by the new monopoly owners, whereas the state governments will lose a reliable income stream.
Indeed, a leaked NSW Treasury sales pitch to prospective buyers of NSW's land titles registry all but spruiked the ability of the new owner to gouge consumers:
Under the heading "investment highlights" it says LPI is the "largest and most active land registry in Australia" and the "single source of truth" that provides "essential, monopoly services".

The EOI paper… says the operator will be exposed to the "long-term growth dynamics of the NSW real estate market", which will be driven by a 50 per cent population boom and the construction of 43,500 dwellings each year over the next 40 years…

It says there is the "significant scope for business optimisation" that could involve dramatically cutting costs by "implementing automation" and "cost management initiatives".
Former Victorian surveyor-general, Dr Keith Clifford Bell, also warned that privatising Victoria's land titles registry could result in a 300% increase in fees:
Bell told Fairfax he had a "hell of a lot" of concerns about a private sector player taking over the registry.

He said private operators had hit consumers with fee increases of more than 300 per cent after similar deals overseas…

But he said Australian governments, hungry for short-term cash, continue to misrepresent the evidence that private lease deals were good for consumers…

He said there was a lot of evidence emerging that the taxpayers of NSW had been short-changed by their government when it leased out its land registry operation.

"The real return to the state through the [public-private partnership] versus what would have been realised over 35 years was not provided for public scrutiny," Dr Clifford Bell said.

"Media has reported 'insider' views that the sale was a bargain and the real upfront payment should have been $3 billion to 4 billion [not the $2.6 billion received].
Australia's state governments have clearly reached peak stupid with these types of privatisations. Voters deserve better.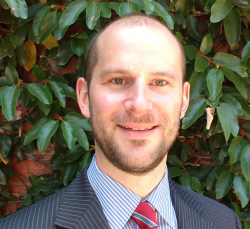 Latest posts by Unconventional Economist
(see all)