And yes, that's how stupid the measure is. We're all richer because nobody wanted the AZ vaccine. Westpac with the note:
The Australian economy expanded by 0.7% in the June quarter, exceeding expectations.
Annual growth lifted to 9.6% and activity is 1.6% above pre covid levels at the end of 2019.
The key surprise – a curveball from "other" inventories – they added 0.5ppts in the quarter, accounting for 70% of growth in the period.
Public authorities inventories added 0.35ppts, most likely stock piling of vaccines and other medical supplies, and farm inventories added 0.15ppts. We had allowed for a combined contribution of 0.1ppt.
The economy had considerable momentum heading into the June quarter and domestic spending expanded during the period.
This reflected the reopening of the economy (through the second half of 2020 and into 2021) and the substantial boost from aggressive policy stimulus, alongside an upbeat mood amongst consumers and businesses.
However, output in the June quarter was dented by disruptions, as the covid pandemic continues to impact. These disruptions contributed to a substantial subtraction from net exports and from private non-farm inventories.
There were a number of snap lockdowns in response to covid and then the Bondi delta variant outbreak from June 16, which saw Greater Sydney go into lockdown from late June, followed by Victoria.
The current lockdowns will see a sharp contraction in output in Q3.
Returning to events in Q2, there was a plunge in resource export shipments (also impacted by disruptions, including maintenance work), directly subtracting 0.8ppts from activity.
Net export in total subtracted 1ppt from Q2 activity and private non-farm inventories subtracted 0.7ppts.
Domestic demand grew by 1.7%, a touch above our forecast of 1.5%.
Recall that the GDP headline is an average of three measures: expenditure, income and production. GDP (E) printed at 0.4% qtr, GDP (I) was 06% and GDP (P) was 0.9%.
Hours worked grew by 1.9% in the quarter, the accounts report.
Across the expenditure detail.
Consumer spending posted a 1.1% gain in Q2, in line with expectations and down only slightly on the 1.3% gain in the March quarter. Component wise, spending on retail items came in softer than the retail survey had suggested by this was offset by stronger gains around vehicles and services spending. The household savings rate declined to 9.7% from 11.6% in March – a milder than expected retracement but mainly due to a firmer than expected income side rather than restraint around spending.
Dwelling activity advanced, up by 1.7%qtr, continuing the upswing and a result stronger than the partials.
Business investment advanced, up by 2.3%. This included a rise in equipment spending, up 2.4%, as businesses responded to the rebound in activity and encouraged by tax incentives.
Public demand remains a growth engine, up 1.9%, with a focus on health spending in response to the pandemic and increased investment, another element of the stimulus package.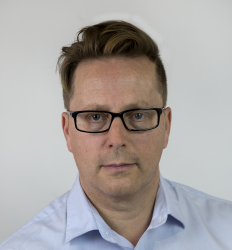 Latest posts by Houses and Holes
(see all)