CoreLogic estimates there were around 598,000 house and unit sales across Australia over the year ending August 2021, which was the highest number of annual sales since 2004 and a 42% lift on the annual number of sales over the previous 12-month period: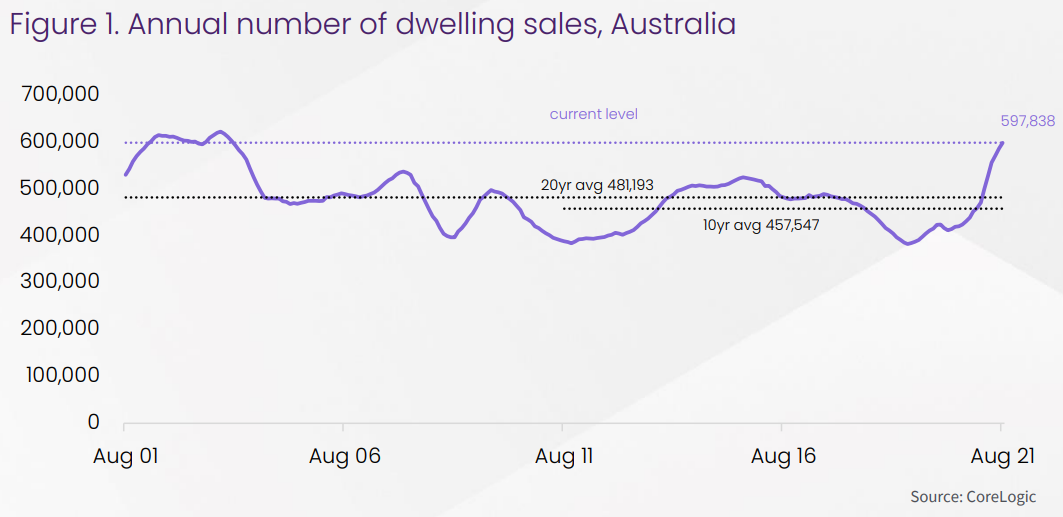 Across the states, annual home sales are substantially higher than a year ago, with every state and territory, apart from Tasmania, recording a lift of more than 10% in year-on-year: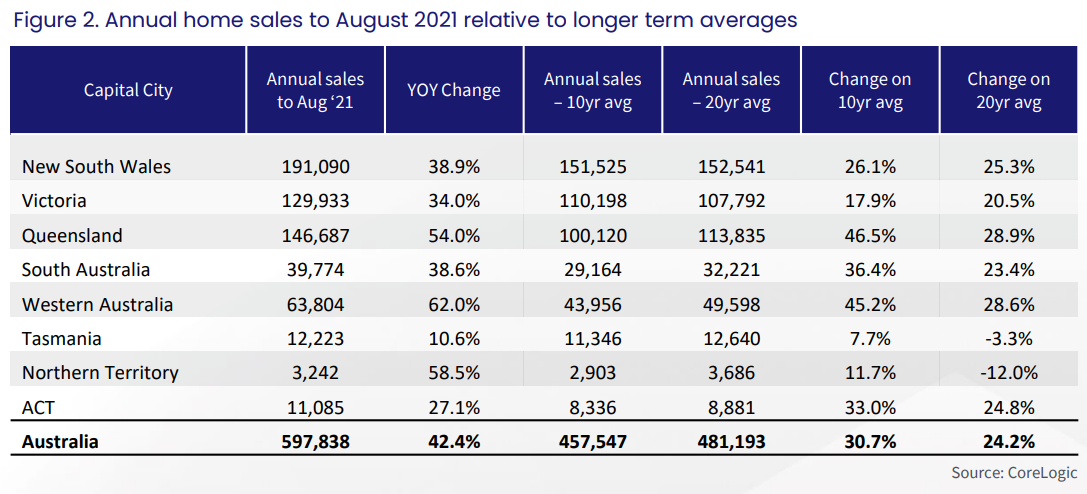 Even when accounting for population growth, the rate of housing turnover across Australia was above the 20-year average: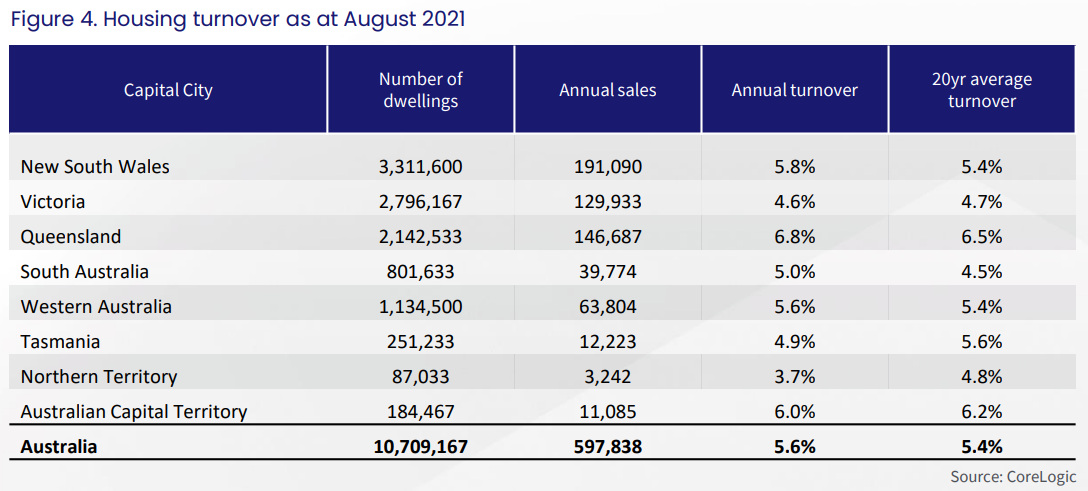 CoreLogic also believes that housing turnover will increase over the short-term before moderating over the medium-term:
Housing turnover is likely to increase a little further from here, considering the annual number of sales is yet to peak. However, over the medium term, we expect turnover is likely to peak in early 2022. There is already evidence the monthly number of home sales is starting to ease, although reading
through the additional disruption of lockdowns makes the trends harder to interpret.

Although there may be a rise in activity post-lockdown, home sales are likely to reduce over the medium term due to a number of factors:

The ratio of housing prices to household incomes is moving to new record highs across most of the capital cities and regional housing markets…
Renewed focus on lending standards could amplify affordability challenges…
A lift in overall stock levels…
Low to nil overseas migration will progressively weigh on housing demand…

Offsetting these headwinds is the fact that mortgage rates are set to remain at record lows for an extended period of time, economic conditions should improve as lockdowns ease and labour markets tighten.

Longer term, a move away from property transaction disincentives, such as stamp duty, would help to support higher turnover…
While housing turnover has boomed to 12-year highs, property listings have collapsed to 29.4% below the five-year average: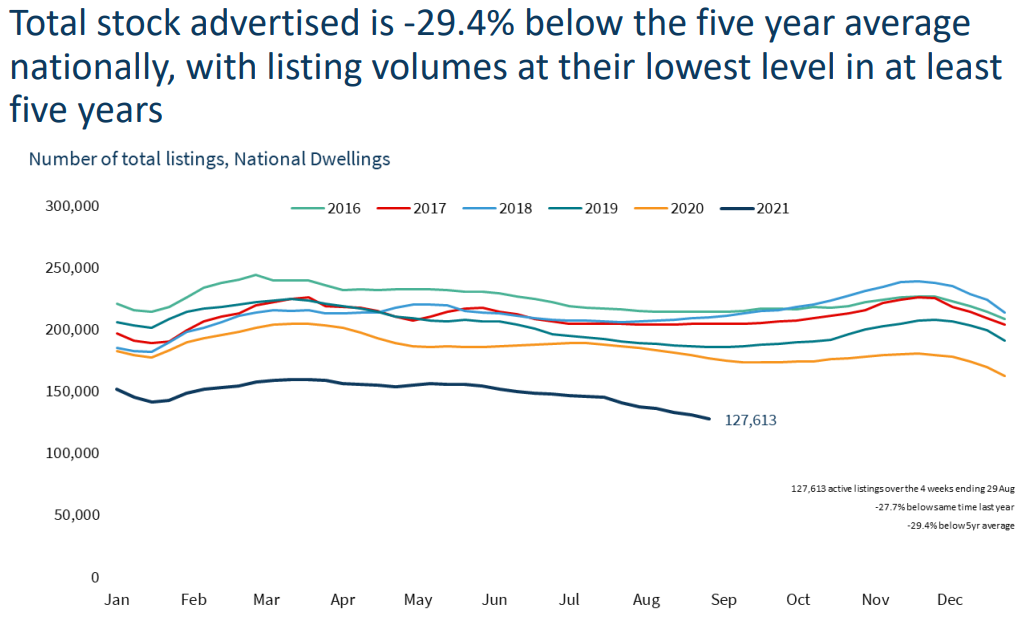 Thus we have a property market that is experiencing extreme 'FOMO' (Fear of Missing Out), whereby buyers are battling it out for a limited amount of stock, driving prices to the moon.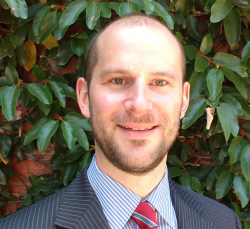 Latest posts by Unconventional Economist
(see all)