Bill Bishop at Sinocism sums it well:
Thanks for your patience last week. The PRC is on holiday today and tomorrow for the Mid-Autumn Festival. The newsletter will be off tomorrow unless there is something interesting going on. Evergrande executives and its regulators are unlikely to be enjoying this holiday.

Evergrande the grande grey rhino stampeded over global markets. It is interesting how a mess people paying attention knew was coming for weeks if not longer suddenly explodes across markets.

I do not think it is China's "Lehman moment", but it is ugly and going to get uglier. There will be workouts (just don't call it a bailout) but the lack of guidance from regulators seems to be spooking investors. As this newsletter has discussed several times, I would not be confident that the regulators have a full understanding of all the Evergrande liabilities and interconnections with other firms. Xu Jiayin has been masterful, at least until now, at obfuscating the full extent of Evergrande's debts.

Xi set out three tough battles for the government- poverty, pollution and financial risks. Significant progress has been made on the first two, but the battle against financial risks has lagged. Perhaps Evergrande will mark a turning point in that battle, or perhaps the problems run so deep that they will have to back off from the most stringent efforts to rein in real estate, as they have had to do after previous attempts to lance the festering economic and political boil that is PRC real estate.

The "advantage" of the PRC system in dealing with messes such as Evergrande is that regulators have significant powers to "persuade" other companies to help out, and a robust stability maintenance system to ensure that creditors, employees and apartment buyers will accept the best haircut on offer and not cause too much of a fuss. Yes there have been small protests, but if things play out as they have in other similar cases, protests will be allowed for a bit, as people need to vent, then organizers will be warned if not arrested, then the rest of the unhappy people will take what they are offered and "like it", with no recourse. Equity owners and foreign creditors don't really fit into that equation, they will likely get nothing.

So we have a big mess with a lot of people losing money but not one that is going to cause a systemic financial crisis inside the PRC. But as many analysts have been saying over the last few days, we should expect a bigger than expected slowdown in GDP growth. It is going to be an interesting year between now and the 20th Party Congress.

China Evergrande Market Contagion Tests Xi Jinping's Resolve – Bloomberg

"Even though most people don't expect Evergrande to collapse all of a sudden, the silence and a lack of major actions from policy makers is making everyone panic," said Ding Shuang, chief economist for Greater China and North Asia at Standard Chartered Plc in Hong Kong. "I expect China to at least offer some verbal support soon to stabilize sentiment."..

Chinese authorities, who recently hired advisers to look into Evergrande, have provided no public assurances that there's a state-led plan to resolve the crisis. Official media commentary has largely avoided the subject, apart from a tabloid that said Evergrande was an "isolated case" and called out Western outlets for bashing the Chinese economy.

Comment: This silence looks like they are still working through the magnitude of the problem and so are not willing to make any significant statements until they have a fuller grasp of the extent of the mess and a plan to resolve it. Not comforting if that guess is correct

Caixin Cover Story: How Evergrande Could Turn Into 'China's Lehman Brothers'

One crowdfunding product issued to executives was called "Chaoshoubao," which means "super return treasure." In 2017, Evergrande tried to obtain project financing from state-owned China Citic Bank in Shenzhen, which required personal investment from Evergrande's executives. The company then issued Chaoshoubao to employees, promising 25% annual interest and redemption of principal and interest within two years. The minimum investment was 3 million yuan. China Citic Bank eventually agreed to provide 40 billion yuan of acquisition funds to Evergrande.

In 2020, Chen Xuying, former vice president of China Citic Bank and head of the bank's Shenzhen branch from 2012 to 2018, was sentenced to 12 years in prison for accepting bribes after issuing loans…

When the Chaoshoubao was due for redemption in 2019, the company asked employees who bought the product to agree to a one-year extension for repayment. Then in 2020, the company asked for another one-year extension. One investor said buyers received an annualized return of 4% to 5% in the last four years, far below the 25% promised return.

When Evergrande's cash flow crisis was exposed, the company chose to repay principal only to current executives. From late August to early September, the company repaid current executives and employees about 2 billion yuan but still owed 200 million yuan to former employees, including Ren Zeping, former chief economist of Evergrande who joined Soochow Securities Co. in March.

Caixin English goes w Lehman comparison, though chinese hed doesn't "恒大何以至此"

As China's Evergrande verges on collapse, its debts spur protest – Los Angeles Times

At the headquarters, police herded protesters toward a cafeteria on the fifth floor of a nearby building. There, Evergrande staff sat scattered at orange plastic tables labeled with the name of each province. Suppliers were encouraged to register their complaints with the staff, then promised that they could receive Evergrande properties — unsold apartments, commercial storefronts or parking spaces — at a discount to offset what the company owed them.

Chen Xiaowang, the owner of a lighting company and electronics company in Wenzhou, sat at the Shaanxi province table. Evergrande's Xi'an branch owed him more than $200,000, he said. He'd already had to lay off half his workers. The other day the staff here told him he could get parking spots in Xi'an, but when he called the office there, workers there told him they had not received instructions on that from their superiors.

A few hours later, he'd received a call from the local police in Wenzhou, he said, showing The Times the call records. They told him to go home and stop "making trouble" in Shenzhen.

Comment: A classic example of how the stability maintenance system is used to help workout these financial messes.

China Evergrande: Investors assess risks of likely default – Nikkei Asia

A People's Bank of China sensitivity test released earlier this month indicated that if the bad loan ratio for property-development loans were to rise by 15 percentage points, and that for mortgages by 10 points, the average capital adequacy ratio of the 4,015 banks assessed would only drop from 14.4% to 12.3% — still above the regulatory minimum of 10.5% to 11.5%.

多个涉恒大消息疯传!警方深夜紧急通报,抓获5名诈骗嫌疑人!恒大连夜辟谣_中国经济网——国家经济门户

警方同时通报,此前网传的《关于恒大金服周期补偿事项通知》亦为虚假信息,警方已经将涉嫌借此实施诈骗的5人予以抓获。

" the police informed that the "Notice on the Periodic Compensation of Evergrande Financial Services", which was previously posted online, was also false information, and the police had already arrested five people suspected of committing fraud through it."
SocGen has more and is on the right track:
Repercussions from Evergrande

Evergrande ordeal may inflict lasting economic damage. Chinese property developerEvergrande's liquidity crisis, looming debt restructuring, and contagion risks reverberated across markets in recent days, souring global risk sentiment. As our SG Economists Wei Yao and MichelleLam explained in theirlatestreportOn Our Minds–China–Not a Lehman moment, but an economic ordeal–17 September 2021, such events are bound to occur given pressures stemming from China's deleveraging priority.In the present circumstance, although Chinese policy-makers may be able to avoid a financial market crisis (e.g. by circumventing systemic liquidity squeezes through general and targeted tools, by buying time for a less-painful debt restructuring, and by managing the fallout in the shadow banking system), the current ordeal may still inflict lasting damage to credit conditions and to domestic economic activity.

Rising probability of a hard-landing scenario for China. Given the strong dependence of the Chinese economy on the real estate sector, our economists believe that the risk of an extended, severe, and property-led economic slowdown is rising. They expect that there may be some modest dialling back of China's deleveraging drive when macro-economic risks intensify, but they do not anticipate substantial relaxation of the over-arching commitment to deleveraging. Importantly, our economists now estimate a 30% probability of a hard-landing scenario for China(e.g. disorderly debt restructuring at Evergrande spilling over into downward pressure on property investment/prices / sales; policy misjudgments causing an outright contraction in housing sales and investment).

The repercussions from Evergrande's prospective collapse will likely contribute to China's ongoing economic deceleration, which in turn anchors global growth and inflation, and casts a pall over commodity prices. We continue to anticipate spot depreciation and negative total returns across much of the Asia and LatAm currency complexes over the coming quarters, while upward pressure on global EM bond yields appears increasingly constrained.

Taking stock of EM debt

EM has experienced a staggering pandemic-linked debt surge, but FX-related debt vulnerability has not deteriorated, while declining foreign participation limits the extent of future bond outflows. The Institute of International Finance(IIF)'s latest Global Debt Monitor(quarterly data updated to 2Q21)publishedon14 September 2021reveals that:

◼ EM debt has continued to grow at a rapid clip, outpacing the growth of Developed Market debt. Aggregating across all economic sectors, EM debt has risen to USD 91.5tn as of 2Q21, comprising 26.0% of global debt. Within the bond universe, EM bonds now total USD 28.7tn, or22.1% of the global bond market.
◼ Thestaggeringdebt cost of the pandemic. The pandemic-linked surge in absolute debt levels in both DM and EM was likewise reflected in debt-to-GDP ratios. Developed market countries on average have debt levels equivalent to 418% of GDP (aggregating across economic sectors). Some ways behind, but expanding at a fast clip, EM countries on average have debt levels equivalent to 246% of GDP, or20.2 percentage points higher than pre-pandemic (end-2019) levels. (EM government debt-to-GDP ratios are on average 8.6 percentage points higher than pre-pandemic, while DM government debt-to-GDP ratios are a striking 19.9 percentage points higher thanks to more generous fiscal stimulus packages.)
◼EM government debt vulnerability from a currency perspective is largely stable. Although the proportion of USD-denominated EM government debt has expanded to 14.3% from10.1% over the past ten years, this growth has been at the expense of issuance in other currencies.The proportion of local currency denominated debt, averaged across EM, has been steady at about 80% of total government debt.
◼China's corporate sector stands out in the degree to which it is highly leveraged,(Evergrande being an extreme example).Debt owed by China's non-financial corporates amount to 158% of GDP, dwarfing the average EM corporate debt ratio of 63.5% of GDP.
◼Continuing a trend intact since early 2013, foreign participation in EM local bond markets has continued to decline. The proportion of EM local government bonds held by non-residents has dropped to 18.7% as of 2Q21, roughly an 8-percentage-point decline from the peak of 26.6% in 1Q13.In our view, the decline in holdings may be a source of resilience for EM local bonds, shielding them from further dramatic outflows even as the bulk of EM bonds are held by stickier on-shore local players.
Ahead are Chinese RRR and rate cuts, a sinking CNY, a crashing commodity complex, EM crisis and, if the Fed doesn't catch on and pause taper (which it will, in my view), an end of cycle shock.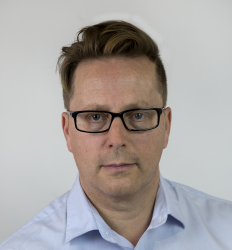 Latest posts by Houses and Holes
(see all)