It's only 50% higher than thought when off-balance sheet liabilities are included so no worries. Goldman:
Market concerns center on potential spillover from Evergrande concerns. Whilst prices on Evergrande bonds have ranged between mid to high 20s over the past two weeks, the rest of the China property HY space has been under pressure, with noticeable price declines across both BB and B rated credits. To us, the price action suggests that investors have become less concerned about issues specific to Evergrande, but more concerned about the potential spillover impact on the broader China property market. Our view has been that if Evergrande's onshore operations can be maintained as a going concern, then there could be less scope for contagion impact. But a recent report from Bloomberg that the company has missed payments on its wealth management products raises concerns regarding potential off-balance sheet liabilities, and in this note, we assess their potential impact.

Potential off-balance sheet debt and contingent liabilities a focus. We look at five different areas to assess off-balance sheet liabilities, namely debt and mortgage guarantees, wealth management plans, equity put back options and outstanding commitments, based on which we estimate Evergrande has potentially RMB 1tn(USD 156bn) in off-balance sheet debt and contingent liabilities. Although the amount is large, our analysis indicates that around 90% consists of contingent liabilities in the form of mortgage guarantees and commitments. This highlights the importance of maintaining the onshore property development business as a going concern, and preventing such contingent liabilities from materializing.

Contagion via Evergrande bond price moves unlikely. In addition to potential off-balance liabilities, we assess the minority interests in Evergrande. Should any of these include debt-like features, they could increase liabilities at the holding company level, though not materially so. Furthermore, we note that the proceeds from a recent sale of a stake in Shengjing Bank went towards repaying liabilities owed to Shengjing Bank, and not for repaying offshore debts. The sale of assets with proceeds not utilized to repay offshore debts could provide headwinds to USD bond recovery prospects. That said, we expect contagion from movements in Evergrandebonds to be limited, as the market value of Evergrande offshore bonds is only around USD 4.2bn. The status of the company's onshore property development business remains the key factor to watch for.
I don't think so. The problem is not Evergrande. It is a symptom, not a cause.
The problem is the "three red lines" policy within which the old 'borrow and develop' model cannot exist. Markets have frozen access to capital for developers because they no longer trust which can meet the strictures of the policy. The Evergrande's of this world are just the cherry on top:

The nightmare scenario for China is that this developer contagion tips into house price falls as they dump assets and that, in turn, freezes China's shiny, new and completely untested RMBS market. Then it is hello Lehman.
That's danger is some distance away yet and we should see policy rate cuts to prevent it. But, so long as "three red lines" is in place, developer funding will be frozen for anybody with a remotely suspicious balance sheet, which is pretty much everybody. Check out the debt-to-enterprise value of these top dogs (column 3):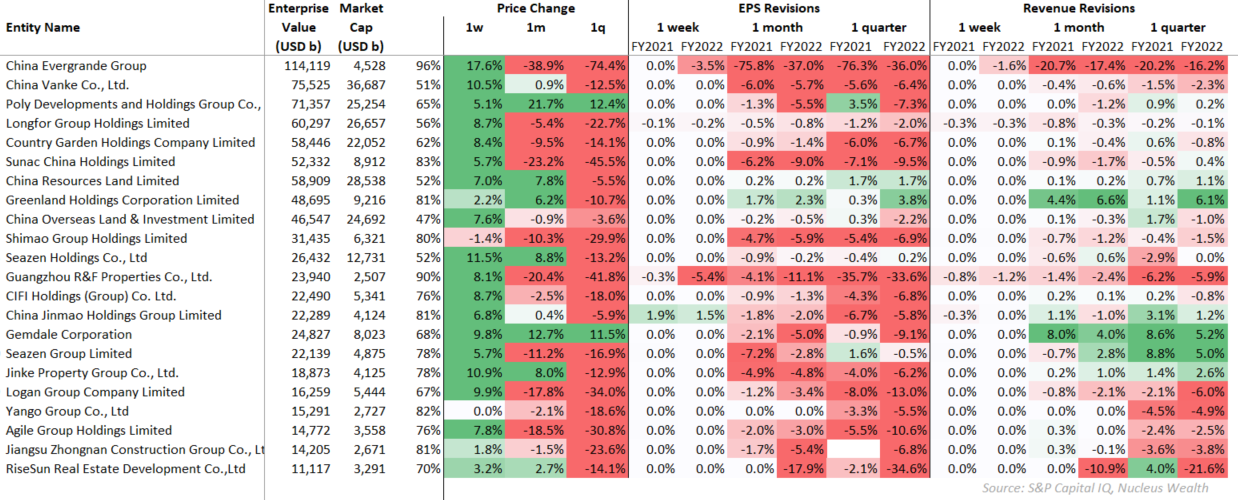 Goldman's permabulls have underestimated this crisis from the outset and they still are.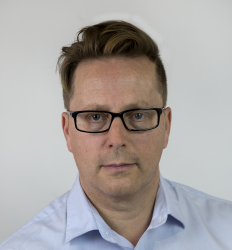 Latest posts by Houses and Holes
(see all)