Evergrande defaults:
Chinese authorities have told major lenders to China Evergrande Group not to expect interest payments due next week on bank loans, according to people familiar with the matter, taking the cash-strapped developer a step closer to one of the nation's biggest debt restructurings.

The Ministry of Housing and Urban-Rural Development told banks in a meeting this week that Evergrande won't be able to pay its debt obligations due on Sept. 20, said the people, asking not to be identified discussing a private matter. Evergrande is still discussing the possibility of getting extensions and rolling over some loans. The developer will also miss a principal payment on at least one loan next week, one of the people said.
More protests:
Investors also gathered outside Evergrande offices in the eastern province of Jiangsu on Wednesday morning, with protests also reported in neighboring Anhui, and the central province of Hubei…

Local authorities in the southern city of Foshan suspended mortgage registrations for at least nine Evergrande projects in the area, sparking fears that other local governments across China could follow suit.

"If they stop registering mortgages for their real estate, then anyone buying one of their homes won't be able to get a mortgage," an industry insider surnamed Li told RFA. "Then they won't be able to sell it on, either."
No stimulus coming:
Fu Linghui, a spokesperson for the NBS, said at a press conference that some property developers in China are facing challenges across their operations, though further observation is needed for impact on the development of the whole industry.

Fu also noted that operations of the domestic real estate industry remains generally stable as various regulators in many areas continued to stabilize housing prices, land prices as well as expectations under the principle of housing is for living not speculating
Contagion spreads:
The turmoil at Evergrande, which spans street protests as well as collapsing prices for its stock and bonds, is the most visible sign of the worsening climate for Chinese property developers. Credit markets are also pricing in significant default risks for some smaller rivals, such as Fantasia Holdings Group Co. and Guangzhou R&F Properties Co.

But economic data for August, released Wednesday, pointed to broader difficulties, with national home sales by value tumbling 19.7% year-over-year, the largest drop since April 2020. Growth in home prices and real-estate investment has slowed, while construction starts fell 3.2% in January-August, compared to a year earlier.
The mess is irresolvable:
Billionaire founder Hui Ka Yan's biggest problem is that Evergrande's working capital is tied to its inventory, composed largely of unfinished projects. As of June, that inventory accounted for about 60% of its total assets. Properties under development, in particular, ballooned to 1.3 trillion yuan ($202 billion), a 54% jump from three years ago. This explains why, whenever faced with street protests from angry creditors, all Evergrande could offer was unsold apartments, store fronts and parking lots. It has no cash.

If only Evergrande could offload some of these projects to, say, a cash-rich state-owned enterprise, its immediate liquidity crunch would be resolved.

But there are few willing takers. Evergrande's latest settlement offer to investors in its wealth management projects showed us why: Its inventory quality is really poor. To redeem its investors, apartments were offered at 28% discount to their market value, and parking lots were given away at a 52% discount, according to Caixin, the influential local financial media outlet.

That's because most of Evergrande's projects are not prime real estate. As of 2020, 57% and 31% of its land acquisitions were in Tier-3 and weak Tier-2 cities, according to Bloomberg Intelligence. With China's new home price gains rapidly evaporating and home sales slumping, Evergrande will have an even tougher time moving its inventory. As of June, it was already taking the developer over 3.5 years to sell unfinished projects. Its future will be dimmer.
Onwards and downwards for Chinese property development which absorbs half the world's seaborne iron ore and 10% of global copper supply.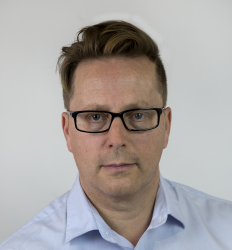 Latest posts by Houses and Holes
(see all)