TS Lombard has a crack:
The path from last year's growth slump back to economic normalization is becoming increasingly bumpy. On top of Xi Jinping's "common prosperity" drive and crackdown on internet platform firms, Covid's Delta variant and the impending fall of the property behemoth Evergrande are new upsets. Under China's "zero-tolerance" policy on controlling Covid, new infection outbreaks inevitably lead to strict lockdowns even with relatively small numbers of cases. The impact of these restrictions in August was exacerbated by extreme weather conditions in several regions and the global chip shortage in the auto industry. In particular, growth in retail sales and industrial production in August was affected: retail sales volume growth fell to 2.5% yoy from 8.5% in July while industrial production eased to 5.3% yoy vs 6.4%.

Looking ahead, Evergrande's demise is likely to provide the biggest shock to the economic outlook. With selective defaults on interest and principal happening virtually every day, a broader payment stop is imminent. The tangled web of the firm's obligations to banks, bondholders, suppliers, investors in wealth management products and homeowners poses the economy's biggest financial risk and is a source of contagion that already rippling through the economy. The authorities will seek to minimize systemic risks from this crisis, especially deflationary pressures that could result from fire sales of Evergrande assets as this would depress housing prices, adversely affecting the viability of other firms in the property sector while eroding the household wealth. Indeed, Evergrande has already been instructed to meet its pre-sale obligations to purchasers as a first priority. A different risk, though, is facing the entire property sector: potential new home buyers will be increasingly reluctant to advance their life savings to other real estate firms in pre-sale deals, particularly if they no longer expect housing prices to rise. And since such firms currently depend on pre-sales for over half of their financing, a the ongoing slowdown in property activity will be exacerbated next year.

Despite the economic slowdown, new policy stimulus is unlikely to emerge until after the November Politburo meeting. For now, fiscal policy will continue on the path of accelerating already budgeted spending, local government bond issuance and infrastructure investment, as identified as a priority at the July Politburo meeting. The monetary policy stance will remain neutral, leaving existing policy rates unchanged while injecting liquidity either via an additional RRR cut or a new targeted MLF to facilitate the rollover of maturing extraordinary financing that was provided last year. We expect household spending to remain relatively weak in the near term while industrial output will fare better, buoyed by export demand that remains resilient but will gradually ease from recent record growth rates.
Fair enough. Deutsche on contagion:
Contagion limited, so far

The first question to ask is have we seen any wider scale contagion within HY or even Chin a$IG? In Figure1 we show cumulative year-to-date total returns across HY markets as well as China $HY and $IG markets. The obvious point to make here is that, while we've seen a significant decline in performance in China $HY, the wider impact on credit markets has been negligible. China $HY has seen YTD performance of nearly -18% which compares to returns of +3% to +5% across broader HY markets and +1% for China $IG.

In Figure 2 and Figure 3, we show the scale of the spread moves for context. The first two charts focus on the China$ markets only. China $HY has seen spreads widen back to the pandemic wides of last year at ~1600bps – and clearly very distressed levels – and are within reach of what are the decade wides from 2011. Spreads are 326bps wider MTD alone. In contrast, although yesterday was the first real weak day for China $IG, spreads are only 7bps wider MTD and 10bps tighter versus the end of Q2. The chart with spreads tracked back to 2010 on the right hand side shows that there has been a clear dislocation between China$ IG and HY risk in recent weeks as the Evergrande situation has developed compared to what has historically been a tight correlation between the two markets.

Figure 3 shows spreads for $HY and €HY only. Spreads were notably wider yesterday, particularly in $HY, however in the context of YTD spread performance we are still near the tights not only this year but also historically over the last decade. Most importantly, China $HY spreads have been widening for the best part of 4 months now but in that time we've seen $HY and €HY trade in a narrow range at historically tight levels with all-time low volatility. So, whilst yesterday's price action was eye-catching the broader spread moves since China $HY started widening aggressively has been anything but that. So, contagion has been incredibly limited and virtually non-existent so far at least.

Global HY has ~5% exposure to China, €HY less than 1% and $HY no exposure

The fact that we've seen spreads remain so resolute in $HY and €HY in the face of China weakness is supported by the lack of direct China risk. In Figure 4, we show the breakdown of the main ICE HY indices with a focus on China country of risk and also Asia and broader EM exposure.

As we can see, given that $HY is a DM-only index, there is no exposure to corporates with a China country of risk whatsoever whilst €HY has minimal exposure at just 0.3% of the index notional spread across 2 issuers. Where there is greater exposureis within global HY funds where around ~5% of the index is directly Chinacountryof risk. Clearly, what we have excluded here are issuers that don't have a Chinacountry of risk but may have significant revenue, earnings or even asset exposureto China. This will be more significant but requires more of a subjective overlay.

We've also included distress ratios as an additional information point across allmarkets. Distress ratios are at historically low levels across HY markets; however,unsurprisingly for China$HY, the distress ratio is alarmingly high at over 57%. Whatwe point out though is that this is primarily still very much a real estate story. Thesector comprises over 80% of China$HY and has a distress ratio of 69%. In contrast, all other sectors combined have a distress ratio of just 6% and only just above thatof the wider global HY market. This is further evidence that the contagion has beenincredibly limited so far with ChinaHY real estate really the only sector under anykind of distress.

The band of uncertainty is high but contagion risks should be contained

The sheer scale and complexity of Evergrande and the potential for contagion in asector like real estate that provides core collateral for financial intermediation and complex webs and interlinkages between institutions rightly means markets aresensitive about the potential fallout. In recent days, however, the scale of concernhas even ignited debate about Evergrande being "China's Lehman" moment whichwe would argue is overdone.

The first important point to make is that the Evergrande situation has not happened overnight and it is a story that has been developing for some time now. The $ bonds have been in what is a relatively steady decline since the end of May now asopposed to crashing in a matter of days. So, investors have had some time to digestthe potential knock-on risks, price the risks and consider the wider ramifications formore domestic markets and sectors. That is considerably different to say the global financial crisis over a decade ago where broader markets ultimately were unable to reprice quickly enough.

The second point is that we have seen little to no fallout beyond the real estate sectorin China HY. As stated earlier, the non-real estate distress ratio in China $HY is just 6% and only slightly above broader global HY while there is no stress at all in China $IG. The latter is the next market to watch especially given exposure to banks,however we would even argue then that a combination of stronger balance sheets and a level of state or local government backing does somewhat mitigate the risks.

The third point and, where there appears to be some level of consensus, is that awide-scale systemic issue is unlikely. Historically, there has been some level ofbelief that China's government would not let a financial shock event unfoldespecially before contagion. However, as our FX colleagues havenoted, it is notnearly as clear how much of a China"policy put" exists to support sectors, unlesscontagion gets much worse. This is especially the case given policy makers' greaterfocus on reducing moral hazard. Ultimately, authorities have the tools to containthis, are incentivised to prevent this becoming a wider systemic issue and we thinkwill prevent this being systemic. If nothing else, the problems have been tooobvious for too long and an argument is that this shock is policy-induced so allthings equal policy makers should be more in control than a decade ago. This maycome via a managed restructuring of Evergrande's debt as opposed to a directbailout; however, the bigger unknown is how much longer are authorities willing totolerate and the likelihood of a policy error going up.

That all being said, whatever the ultimate timeline is on some level of policy supportto prevent this becoming more widespread, it's hard to argue against there beinga further shift lower in growth expectations in China. Our China economists havealreadynotedthat the property sector is now in a cyclical downturn and that if the downturn this time were to follow historical patterns, the trough for property saleswill likely be in end-2021 or early 2022. Previous downturns resulted in a negative impact on real GDP of ~1-2% and closer to ~5% during the GFC. Clearly, much depends on contagion knock-on risks to other sectors; however, we should note that this is all coming as China also shifts to living with COVID and potential furtherwaves, and smoothing trade relations with the US.
Excellent analysis which leads to a few conclusions:
There is no financial stability reason for China to rush into bailouts or stimulus. It can continue its restructuring of property. Which means materially lower growth, ongoing commodities pressure and a falling CNY on incremental easing.
The above-contained contagion is why the Fed's role is important. If it tapers here and drives up DXY then EM contagion will tip into the China property adjustment.
I remain very cautious about EMs, an attitude that seems to even catching up to the bulls, like Goldman:
EM and Volatility are no strangers: apart from 2017, every calendar year since 1998 has posted an EM equity drawdown of at least 10%. The MSCIEM correction of 16% since mid-February is "typical" in this regard and contains little forward-looking information in our view.

Valuation already discounts a soft growth outlook: EM equity pricing(incorporating our interest rates forecasts) implies a 3.9% growth outlook, well below our current growth forecasts of 5.1% across emerging economies for 2022. We maintain the view that MSCI EM will reach 1450 by year-end (+15%from the current price of 1258). Under our China economists bearish scenario regarding the property market, we estimate MSCI EM valuations could compress to 10.5x, implying a price level of 1050 (-17%). But this scenario would entail a significant tightening of Chinese financial conditions without policy support; our current assumptions incorporate a slowdown in housing starts and a 5% drop in property sales and house prices.

Under the surface: China-US Rates Sensitivities: It may grant little solace, butthe theme of "China and US Rate" concerns has been an ongoing one for EM investors andour previous research has argued that Mexico, Russia, and India are the largest EMs that screen as relatively insulated from China and US rate risks – this remains the case, in our view. A grouping of these three EMs has significantly outperformed "China-sensitive" EMs, such as Brazil, South Africa,and Korea, by 14pp over the past three months. We remain positive on these three equity markets, and note that direct China exposure (in non-consumer/tech sectors) has outperformed "China-sensitive" EMs, suggesting hedging is currently most efficiently done directly in Chinese assets.
I'll take that as begrudging admission that EM is no place to be right now.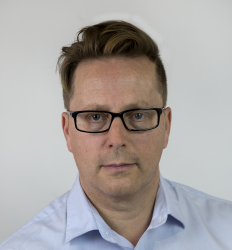 Latest posts by Houses and Holes
(see all)