For many months, the Reserve Bank of Australia (RBA) has argued that Australia's unemployment rate will need to fall toward 4% or lower to tighten the labour market significantly enough to generate wage growth.
Thanks to the heavy fall in migrant workers due to COVID:
Australia's unemployment rate fell to 4.6% in July – the lowest reading since December 2008:
Now economists are warning that rebooting immigration post pandemic, as forecast by the Intergenerational Report:
Would necessarily drive unemployment back up, in turn scuttling the RBA's unemployment and wage growth targets:
An exodus of more than 300,000 foreign workers since the virus hit early last year helped drive the unemployment rate below 5 per cent before the recent lockdowns in NSW and Victoria.

But when the international border reopens and foreign workers return, it will become harder to reduce the official jobless rate, according to economists.

[The monthly ABS labour force survey] showed resident employment was 100,000 above pre-pandemic levels at more than 13 million people. But these stronger figures only include the civilian Australian resident population…

"It [the international border closure] makes it easier for the labour market to tighten and the unemployment rate to fall as more jobs open up for domestic workers," [CBA head of Australian economics Gareth Aird said]….

CBA's Mr Aird said when the international border reopened to non-resident workers… it's possible the job vacancies start to go down but you won't see the consummate lift in employment because it will be foreign workers taking the jobs"…

National Australia economist Taylor Nugent said…"labour supply dislocation from closed international borders is likely to continue to contribute to labour shortages in certain industries"…
None of this should be remotely controversial or come as a surprise. Achieving the RBA's goals explicitly requires Australia's immigration intake not to return to pre-COVID levels.
Importing 180,000-plus migrant workers into Australia every year, as was was the case pre-pandemic, would necessarily drive up labour supply and unemployment, lower worker bargaining power, and place downward pressure on Australian wages – as was the empirical evidence over the prior decade.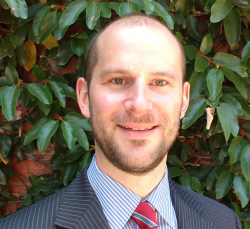 Latest posts by Unconventional Economist
(see all)