You have to remember that institutions are like oil tankers. They have a lot of inertia in them. I would argue that that is what we are seeing today from the RBA as it drops a little taper tantrum onto Australian markets.
Yesterday the bank released a new study that modelled an imminent surge in wages once unemployment drops below 4%. It also mentioned in its annual report that it expects the economy to rebound quickly out of lockdowns. These two were picked by Bloomberg and represented as a hawkish swing in outlook.
Neither of these is a very persuasive case for the RBA suddenly turning hawkish. But markets are toying with the idea as the Aussie curve suddenly steepens:

And the AUD gets a second wind bid:

Both of which are now hitting the ASX:

Both the houses and holes sectors are down solidly.
I don't think that the RBA has this mind. It recently declared it would add more support to the economy if it was needed and it clearly is as we sink into deep recession in Q3 and probably Q4 with a troubled recovery after as households only creep back into a COVID saturated world. Especially so since there is so little fiscal support in the second lockdown.
My best guess is that yesterday's research release was done six months ago and the annual report isn't considered monetary policy communication so we are looking at a case of bad information management and timing.
Or, the RBA has lost the plot.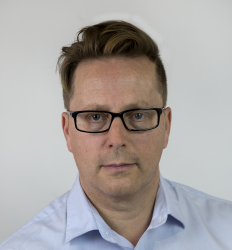 Latest posts by Houses and Holes
(see all)