The federal government's plan to reopen the economy once 80% of Australians aged 16+ have been fully vaccinated against COVID-19 is based on advice from the Doherty Institute.
However, we are slowly being conditioned to remain locked down until a 90% vaccination threshold is reached. A case in point is the following article from The ABC citing Singapore:
Having passed the 80 per cent double-vaccination mark last month, the example of Singapore suggests that achieving a milestone coveted by Australia is not a guarantee of returning to anything like pre-pandemic life.

The island state reluctantly delayed reopening measures and re-imposed some restrictions last week after seeing its highest daily COVID-19 infections in more than a year.

On Sunday, the nation of 5.7 million people reported 555 new local COVID-19 cases, the most since August 2020.

A day earlier, it recorded its 58th death, a partially vaccinated 80-year-old man with a history of diabetes, hypertension and heart problems.

Singapore's Ministry of Health last week banned social gatherings at workplaces…

Alex Cook, an infectious diseases modelling expert at the National University of Singapore, said life had not improved "by as much as we might have hoped", despite Singapore being one of the world's most vaccinated countries.

"The community cases have actually gone up since reaching 80 per cent coverage, in part because we're allowing more social events for those who are vaccinated and, I dare say, more fatigue at the control measures," Mr Cook told the ABC.

"One main lesson from across South-East Asia is that it is incredibly hard to prevent Delta's spread and, as Singapore shows, even high vaccination rates will not help that much," he said…

Singapore has only 35 seriously ill COVID-19 patients, with seven in ICU, according to its Ministry of Health…

Achieving 80 pc 'too low for Delta'…

"They set a target of 80 per cent, which is too low … it would have worked fine for the Alpha strain but this is Delta, a variant with easily two to three times more transmissibility," Dr Leong said.

"They now need at least 90 per cent vaccination, which is technically not possible due to hardened anti-vaxxers or refusers."

Dr Leong said 80 per cent was "not good enough because it can still burden the hospital system very significantly and there will be too many excess deaths"…

Australia's threshold is actually lower because it is based on the population aged over 16.

Singapore's threshold is based on the total population.
An examination of the actual COVID data paints a less alarmist picture.
Singapore's vaccination rate is among the highest in the world with 76.5% of its population fully vaccinated and a further 1.9% partially vaccinated: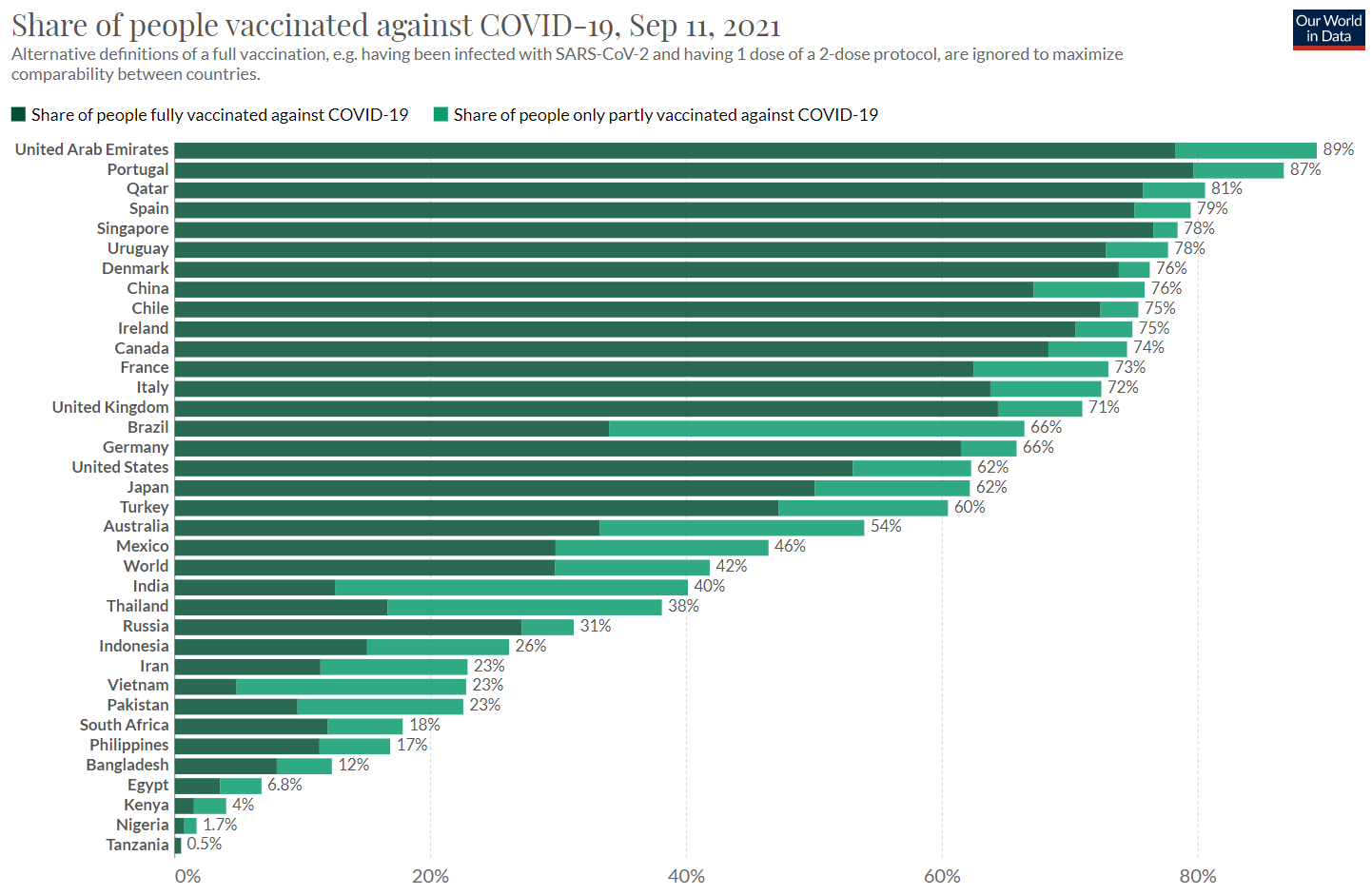 Sure, daily cases have surged: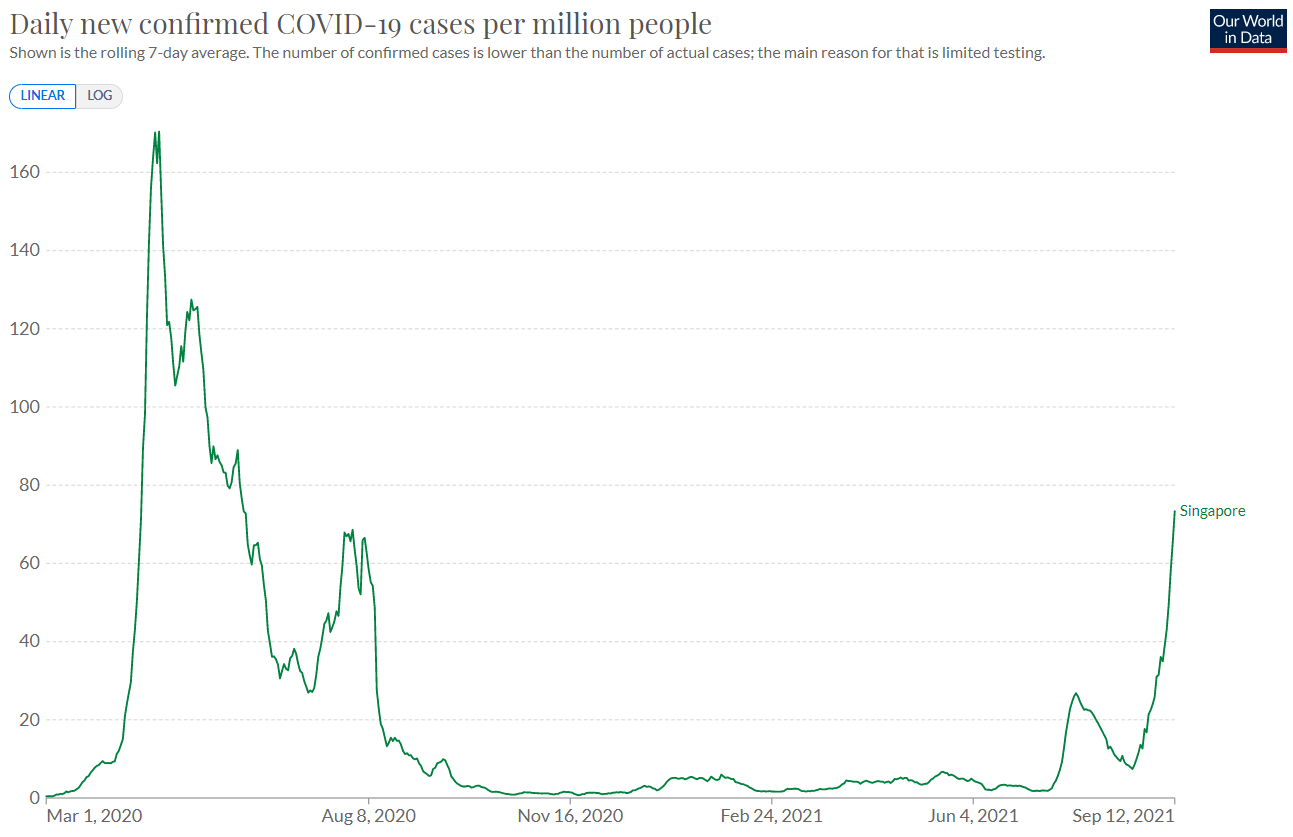 However, 98.5% are asymptomatic or mild, according to the Singaporean Government: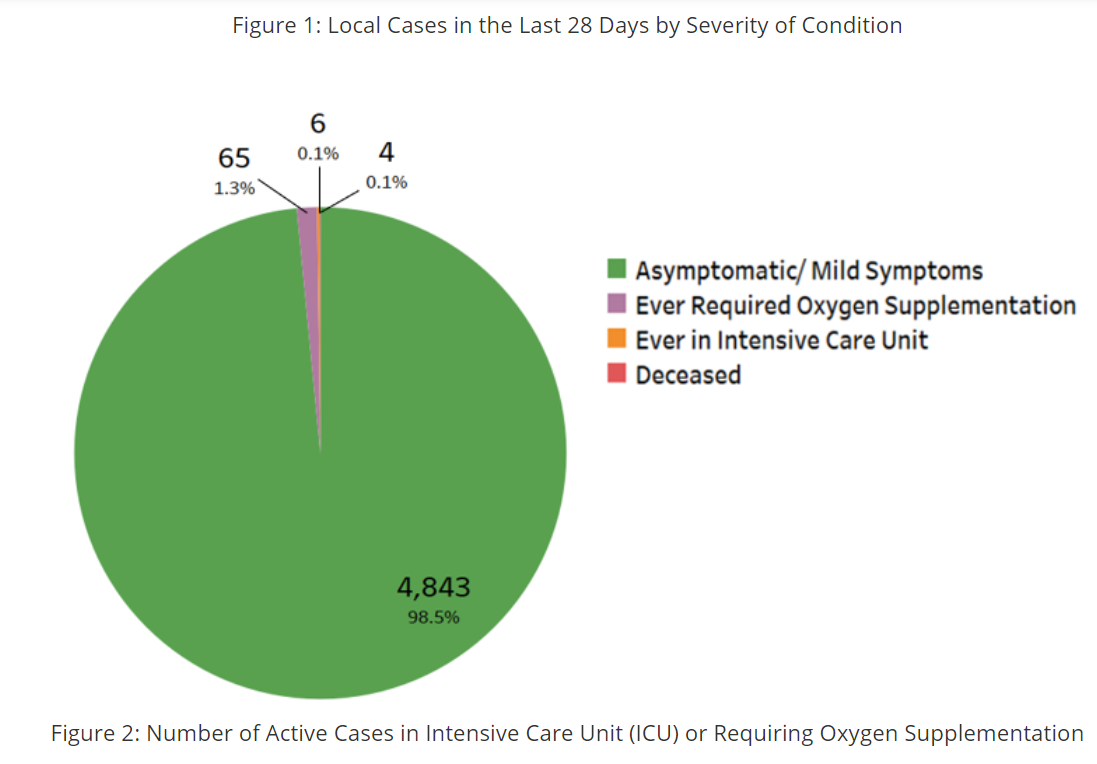 Moreover, Singapore's hospital system is not exactly overrun with only 42 admissions, of which 7 are in ICU: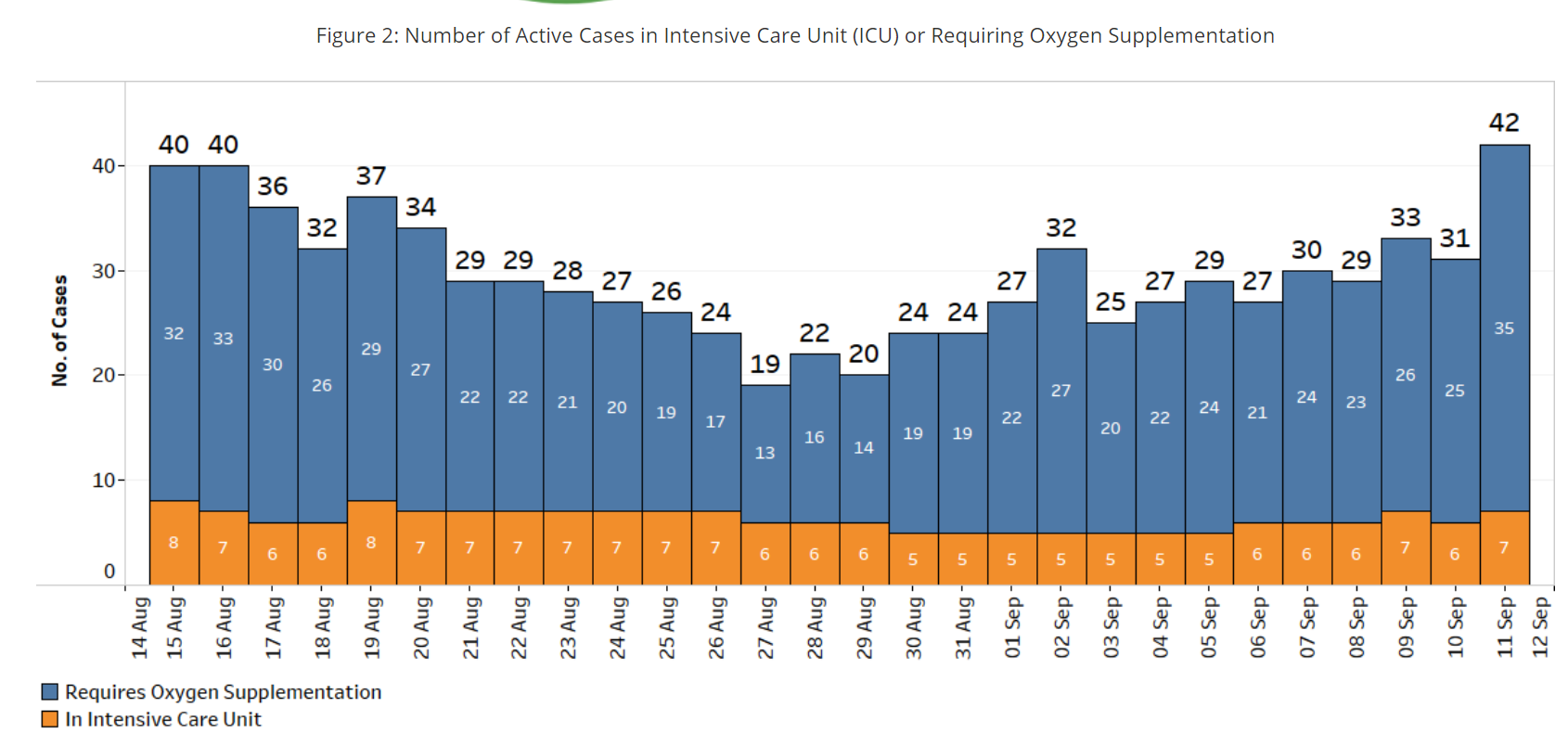 Finally, COVID deaths are only running at around three per week: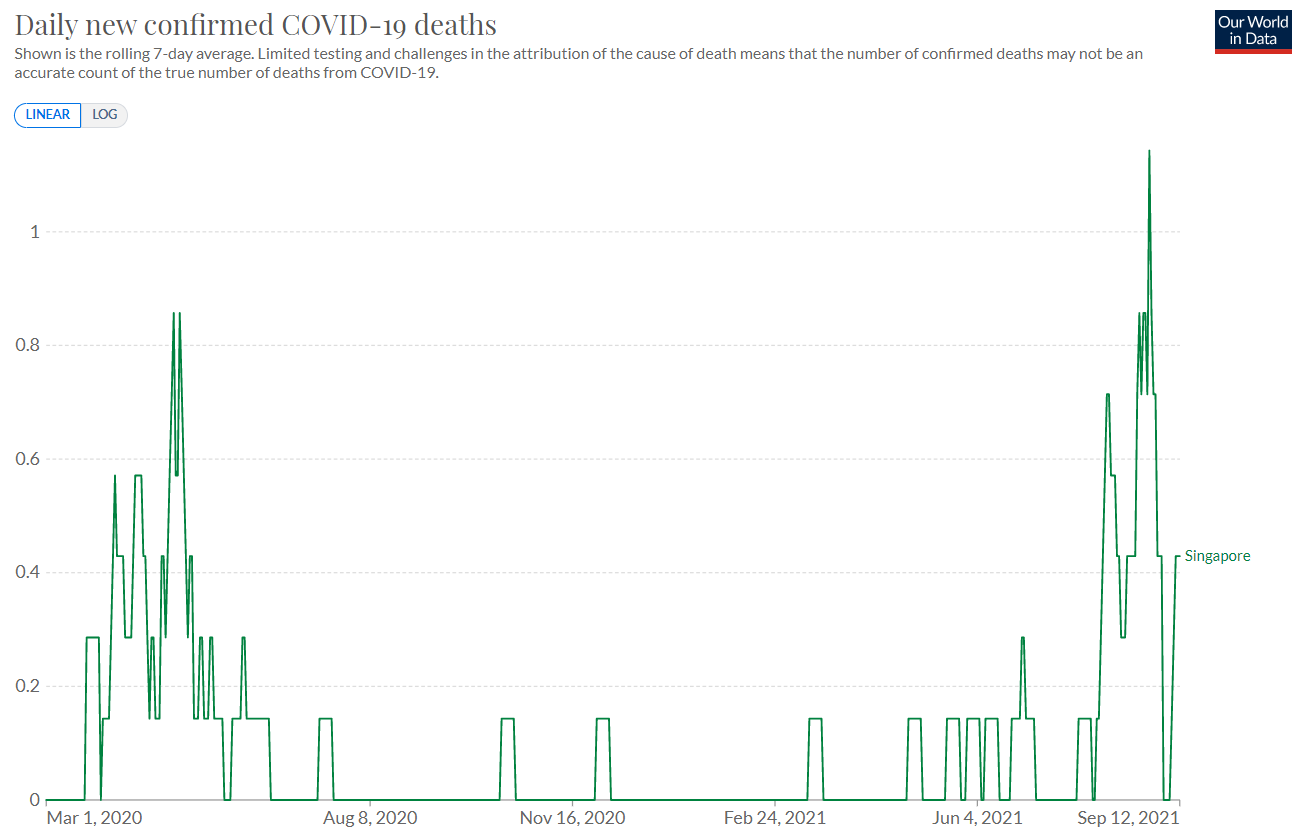 Based on the above hard data, it is hard to see what the fuss is about.
Australia's policy makers need to balance the 'costs' of restrictions against the 'benefits' of preventing COVID illness.
Keeping Aussies locked down for months on end as we await for a 90% vaccination rate is a 'bridge too far' in my opinion and does not properly balance benefits with costs.
There is more to life than avoiding death.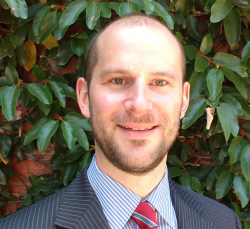 Latest posts by Unconventional Economist
(see all)