Two well known economists have given opposing views on the likely economic recovery once lockdowns in Sydney and Melbourne eventually end.
Saul Eslake believes that the economic recovery will be swift:
Independent economist Saul Eslake told The Age and The Sydney Morning Herald that Victoria and NSW were in recession but the states' economies were likely to bounce back strongly once their respective lockdowns ended, a view backed on Monday by ANZ bank senior economist Adelaide Timbrell.

Mr Eslake believes that the closed borders between Victoria NSW and the ACT will soon open as their governments converge on a "living with the virus" approach to the pandemic but that the rest of the country is likely to remain off-limits…

Mr Eslake said he expected a recovery to be driven by households flush with cash after months in lockdown and starved of spending opportunities.

"There is every reason to expect that Victoria and NSW will rebound once restrictions are raised," Mr Eslake said.

"Not many businesses have folded and governments have been shovelling lots of money at people so they have lots of money in the bank.
However, Judith Sloan believes the recovery will be more sluggish than last time:
Before Delta, the Australian economy was travelling well. With the exception of Victoria, the lockdowns had been short and the much vaunted V-shape recovery was in evidence…

The outlook this year is much less encouraging. Spending has been much less affected during the lockdowns this year than was the case last year. This means there is less scope for a significant bounce back…

There is also the ongoing uncertainty of what restrictions will remain in place and the timing of any further easing…

There is also the unknown effect on behaviour of Covid still circulating when most restrictions are lifted. Given the unlikelihood of doughnut days, at least in NSW and Victoria, there will be private responses to the threat of the virus that have nothing to do with government-mandated limitations. While those fully vaccinated may feel some confidence about resuming activities, there is likely to be a degree of caution, particularly among older folk. This will influence the timing and extent of economic recovery…

Another recent development is the collapse in the iron ore price that partly underpinned the strength of the economy in the past fin­ancial year…

The bottom line is the economic recovery after the Delta variant has subsided is likely to be more subdued than the recovery late last year and early this year. Not only has government support been less than last year but the scope for consumer spending to bounce back is more limited.
I am in the Judith Sloan camp and recently argued along similar lines in a podcast 'debate' with Nucleus Wealth:
This time around, lockdowns won't end because COVID cases are zero, but because a vaccination threshold has been met. Moreover, cases will likely explode across Australia once we do reopen, resulting in ongoing restrictions and caution.
Current stimulus is a fraction of last year's. For example, only $5 billion was pumped into the economy in August compared to around $30 billion in March and July 2020: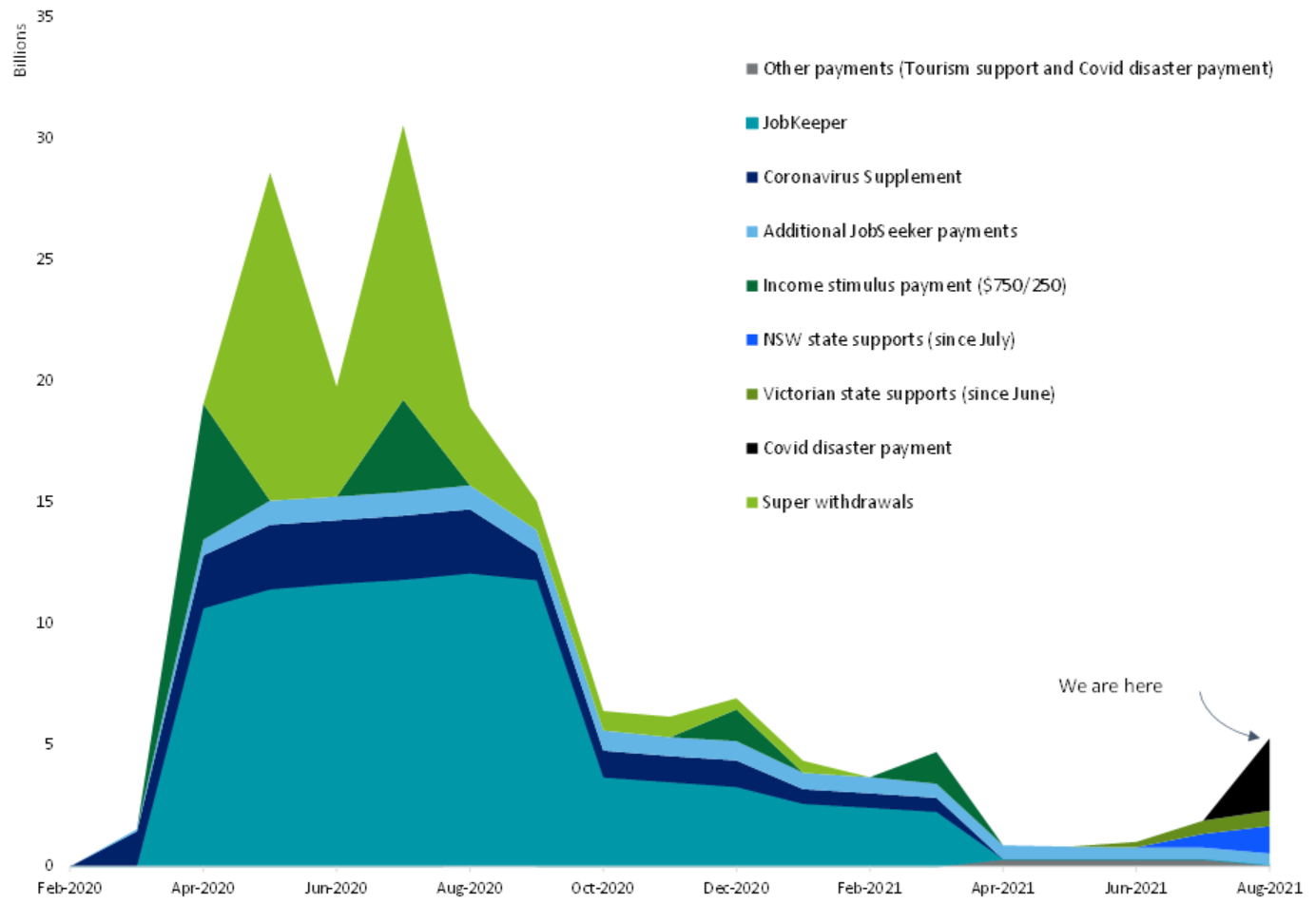 The economy is also facing headwinds from the crashing iron ore price and dwelling construction from 2022.
That said, I sincerely hope that I am wrong and we experience a similar strong rebound as last time.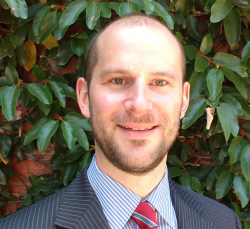 Latest posts by Unconventional Economist
(see all)