During the beginning of the COVID-19 pandemic, Australia's media and left-leaning think tanks were jumping up and down over the purported "pink recession" – the notion that women were being disproportionately impacted by the crisis.
This "pink recession" claim originated from social and economic commentator George Megalogenis, who pointed out that unlike the 1990s recession in which men lost 85% of the jobs, and the 1980s recession in which they lost 76% of the jobs, more than half of the direct workforce victims this time around were female.
The claim later proved false when data showed that males had actually experienced the greater job and wage losses.
In a case of déjà vu, the ACTU is complaining that women are being disproportionately impacted by the latest round of hard lockdowns across Sydney and Melbourne:
Australian women are still being failed, Australian Council of Trade Unions president Michele O'Neil says, with falls in employment, and standards yet to be addressed.

The ACTU is ramping up its gender campaign after last week's unemployment figures which showed women continued to be disproportionately affected by the pandemic's impact on the economy, compared to men…

"The Morrison government is overseeing a faltering recovery which is entrenching insecurity and gender inequality in the Australian workforce," O'Neil said…

"Women are more likely to be losing work than men, and are also more likely to have fallen out of the workforce entirely during the lockdown period.
The ABS data does not support the ACTU's claims.
According to the ABS' monthly labour force report, there has been zero difference between male and female job losses since the pandemic began in March 2020: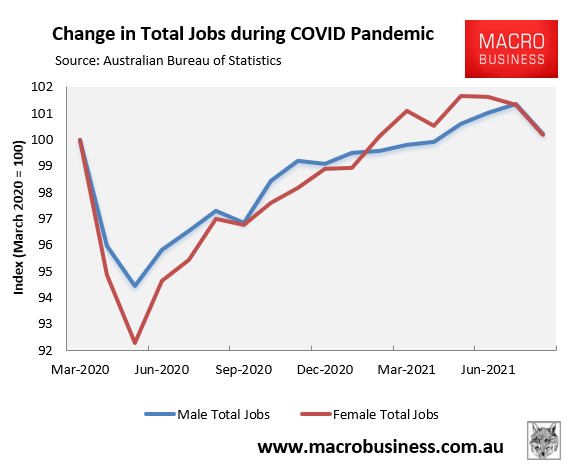 However, males have experienced a slightly larger loss in hours worked over the pandemic: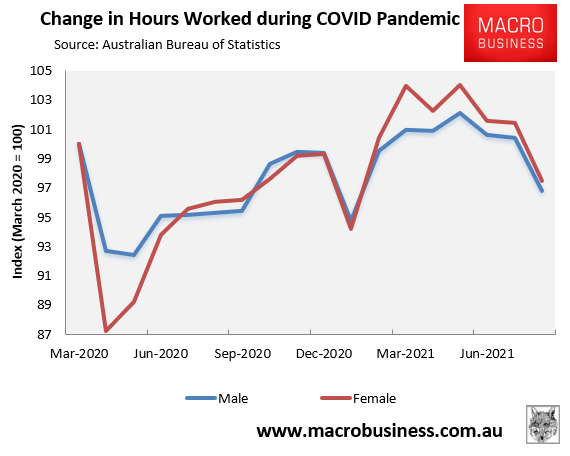 The ABS' separate fortnightly jobs and wages survey also shows that men have experienced larger job losses and lower wage growth than women: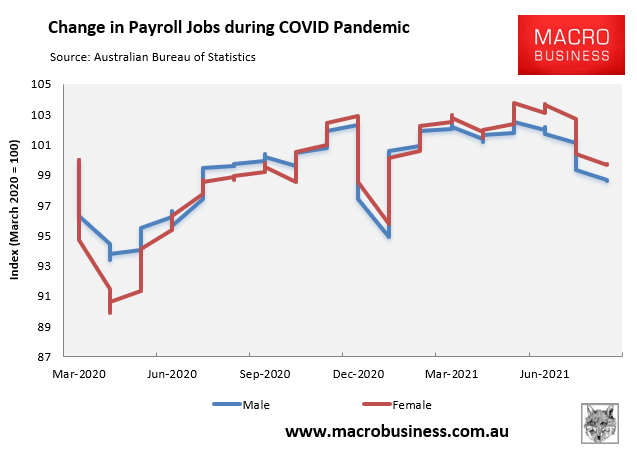 Instead of inventing fake gender wars, the ACTU's should focus its efforts on eliminating poverty and improving equity, irrespective of gender. This is the key cause for concern in Australia.
There are many poor men doing it hard in Australia just as there are many poor women. Policy should focus on lifting them all up, not favouring one group over the other.
Identity politics should be left out of policy debates. It is an unwanted distraction that divides more than it unites.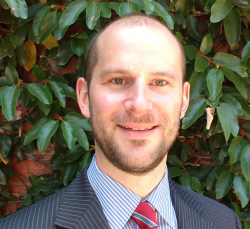 Latest posts by Unconventional Economist
(see all)