Chinese credit is slowing and the property development segment is diving into a hard landing. The signals are everywhere. Goldman has more:
Evergrande developments the main driver for near term risks. With Evergrande bonds pricing in elevated risks of default, investors are questioning how "fat" the tail risk is for China property bonds. More specifically, could we see defaults pick up for a sizeable number of HY bond issuers? In the near term, we believe much will depend on the developments surrounding Evergrande, and how the company will resolve its credit issues. Given Evergrande's large amounts of trade and other payables (RMB 951.1bn) and contract liabilities (RMB 215.8bn) outstanding at the end of June 2021, any default that were to disrupt the company's property development business onshore (e.g., if construction is halted and the delivery of pre-sold properties is interrupted) would likely be negative, affecting homebuyers' sentiment. Under such a scenario, tail risk concerns may increase. On the other hand, if the company can stabilize their onshore property development business (for example, by bringing in third party investors to assist in a potential debt restructuring), and that the outcome from a potential debt restructuring is not too dissimilar to current market levels, the impact on the China property HY market may be limited.
In short, we find it (very) interesting that the big risk to Chinese property markets many skeptics expected years ago (us included) is playing out nearly precisely as the biggest bears feared, yet the level of global media interest/attention remains virtually mute.

More specifically, first compliments of Capital Economics, when looking at the absolute collapse in the average price (in RMBth/sqm) for contracted sales for Evergrande (Ex. 1), we see a budding risk that unbuilt Chinese property starts begin trading like distressed emerging debt, which, at risk of stating the obvious, would have very negative implications for bulk metal prices globally (see iron ore prices today – Ex. 21).

Exhibit 1: Evergrande Property Statistics

Source: Capital Economics.

Furthermore, when thinking about buyer confidence in China, it's important to remember that it matters a lot. Why? Simply put, based on our discussions with contacts in China, deposits and advances are now among the largest funding sources for the property sector. Why? Well, the Chinese government has made it hard to fund via the bond market (Ex. 2), thus developers are more prone than ever to derive funding via pre-sales (i.e., the role of pre-sales is much more important today vs. the past several years).

Exhibit 2: Two of the Largest Sources of Chinese RE Developer Funding; YoY % growth

Source: National Bureau of Statistics China, Bloomberg Intelligence, and GLJ Research LLC.

And, if that wasn't enough to scare the "China monetary hawks", it's important to remember that contract liabilities (i.e., unbuilt pre-sales) of major RE developers in China essentially tripled between 2016 and 2020 (Ex. 3 below excludes Evergrande).

Exhibit 3: Current Contract Liabilities of 70 Real Estate Companies w/ Assets >$1bn USD

Source: Company filings, Bloomberg, and GLJ Research LLC.

CONCLUSION? Summarily, there are (very) few large, and more importantly clean, balance sheets in China's real estate sector. And, finding white knights for genuinely large players will be very hard (in our view), with a lot of "real resources" (i.e., cash) still needed to finish these often-speculative developments off. Thus, with China's bulk metals-driven economy clearly slowing (Ex. 5-10), as well as comments (just this week) from the PBOC saying they are o.k. with the current pace of monetary stimulus (link) – specifically, on Tuesday of this week, Sun Guofeng, head of the monetary policy department at the PBOC, said there is no big shortfall of base money, and liquidity supply and demand will remain basically balanced in coming months – we see China's -17.4% YoY fall in aggregate credit growth in Aug. 2021 (Ex. 4) as a major red flag for any bulk commodity bull (to include the iron ore bulls out there).

Exhibit 4: China Aggregate Financing Outstanding (y/y% change)

Source: PBOC, Bloomberg, and GLJ Research LLC.

IS CONTAGION SPREADING THROUGHOUT CHINA? While, clearly, Evergrande is the 800lb Gorilla behind recent concerns of contagion spreading in China, it is not unique nor is it the first. That is, in Ex. 11-20 below, we highlight the debt and equity trading range for the large (currently stressed) Chinese developers, in chronological order form when their debt began to fall (these are USD bond – admittedly, onshore debt would be better, but the data is less accessible). More specifically, we note:

China Fortune Land Development ($61bn of liabilities): Defaulted in January – the first major default of this tightening cycle. Ping An – largest insurer in China – reported a $5.5bn loss relating to China Fortune in its 1H21 results;
China South City Holdings ($10bn of liabilities): Bonds trading at 100 as of Jan 21, but has consistently traded down since February with a big step down in the past two weeks. Current price: 69. Current yield: 42%;
Yuzhou ($21bn of liabilities): Massive debt selloff in late March. Since then, its debt has remained surprisingly sturdy although its equity continues to fall;
Sichuan Languang ($31bn of liabilities): Initial weakness showed up in February but legged down in April before settling at just 25c on the dollar in July. Pricing now solely on recovery;
Evergrande ($304bn of liabilities): The Gorilla. You know the story. After surviving a big scare in Sept 2020, its debt stabilized for 9 months, until it began to sink in June. Three months later the most indebted developer in the world is functionally insolvent; we believe yesterday's agreement with the PBOC is a defacto "surreptitious bankruptcy";
Central China Real Estate ($23bn of liabilities): 2024 USD bond prices; January: 100; July: 87; Sept: 68;
RiseSun ($36bn of liabilities): Issued a new USD bonds on January 11th at 100; Price on July 5: 87; Price on Sept 6: 59;
Sunshine City ($7bn of liabilities): Smaller fish, same story. Selloff has accelerated in the past 6 weeks. Clearly illiquid but the trend is one-way;
Fantasia ($12bn of liabilities): Post Evergrande – things are falling faster. Bonds traded at par in June. By September, banks stopped accepting it as collateral (link); and
Guangzhao R&F ($51bn of liabilities): This is "wet your pants" territory. R&F is a major developer that did not even show stress even as Evergrande began to fall. The chart below speaks for itself (Ex. 20).

WHAT DOES IT ALL MEAN? What does the above tell us? Well: (1) Evergrande is not unique, rather it's one of many, (2) collateral has been getting squeezed for months as defaults mount, and (3) the most recent selloffs have been more abrupt and violent in issuers whose stress emerged just weeks ago.

In brief, and why we are perplexed this isn't getting more media coverage, this is not coincidental – it's a chain reaction. That is, if a developer defaults, lenders cut lending to its peers. As lending dries, it makes those peers much more likely to fail. Each default also decreases the expected recovery as fire sales crush the market of the underlying. Combined, the names above – each in default or significant stress – represent over half a trillion dollars of total liabilities. Liabilities are not just debt, but payments to suppliers, employees, remaining construction costs etc. The whole ecosystem is on the brink, which is a massive risk to the bulk metals complex, yet everyone is acting as if all is well.

As we have stressed, on the above, as well as the break down in iron ore prices overnight (last night, we broke below the $128.64/mt level hit 8/19/21 during the "great Aug. 2021 iron ore price scare" – Ex. 21), we would be adding to short positions in FMG and RIO; VALE is also clearly at risk as it has a major shipping disadvantage vs. its Australian peers; we also see sizeable risk to EAF.

Exhibit 5: China Automobile Sales

Sales continue to drop in August, down -17% YoY after falling -6.8%/-11.0% YoY in Jun/July, respectively

Source: China Passenger Car Association ("CPCA"), GLJ Research LLC.

Exhibit 6: China's Tier One Cities

New home sales of Beijing, Shanghai, Guangzhou, and Shenzhen

Source: China Passenger Car Association ("CPCA"), GLJ Research LLC.

Exhibit 7: An Unsustainable Divergence: Beware of Risks to Commodity Prices

Source: Bloomberg, GLJ Research LLC.

Exhibit 8: Slowdown to Excavator Sales Confirms Cyclical Peak to New Property Starts

Source: Bloomberg, GLJ Research LLC.

Exhibit 9: Land Sales Coincident to New Starts

Source: Bloomberg, GLJ Research LLC.

Exhibit 10: China Construction Vehicle Sales – YoY % growth

Source: Hong Kong Teng Yuan Co. Ltd., GLJ Research.

Exhibit 11: China Fortune Land Development

Source: @TheLastBearSta1.

Exhibit 12: China South City Holdings

Source: @TheLastBearSta1.

Exhibit 13: Yuzhou Group Holdings Company Limited

Source: @TheLastBearSta1.

Exhibit 14: Sichuan Languang Development Co., Ltd.

Source: @TheLastBearSta1.

Exhibit 15: China Evergrande Group

Source: @TheLastBearSta1.

Exhibit 16: Central China Real Estate Limited

Source: @TheLastBearSta1.

Exhibit 17: RiseSun Real Estate Development

Source: @TheLastBearSta1.

Exhibit 18: Sunshine City Group LTD

Source: @TheLastBearSta1.

Exhibit 19: Fantasia Holdings Group Co. Ltd.

Source: @TheLastBearSta1.

Exhibit 20: Guangzhou R&F Properties Co., Ltd.

Source: @TheLastBearSta1.
Stay short iron ore.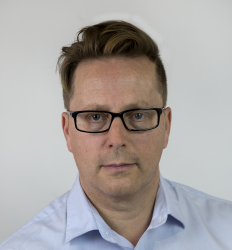 Latest posts by Houses and Holes
(see all)