Via The Economist today:
Just occasionally, you can see the tectonic plates of geopolitics shifting in front of your eyes. Suez in 1956, Nixon going to China in 1972 and the fall of the Berlin wall in 1989 are among the examples in living memory. The unveiling last week of a trilateral defence pact between Australia, the United Kingdom and the United States (introducing the awkward acronym of aukus) is providing another of those rare occasions.

AUKUS envisages a wide range of diplomatic and technological collaboration, from cybersecurity to artificial intelligence, but at its core is an agreement to start consultations to help Australia acquire a fleet of nuclear-propelled (though not nuclear-armed) submarines. One consequence of this is Australia cancelling a contract, worth tens of billions of dollars, signed in 2016 with France for diesel-electric submarines. In announcing aukus on September 15th with the prime ministers of Australia and Britain, Scott Morrison and Boris Johnson, President Joe Biden stressed that it was about "investing in our greatest source of strength—our alliances". However, America's oldest ally, France, has reacted with understandable fury. Jean-Yves Le Drian, its foreign minister, called it a "stab in the back". On September 17th President Emmanuel Macron withdrew France's ambassadors from Washington and Canberra (though not London).

The powerful reverberations of aukus show what a profound shift it represents. For America it is the most dramatic move yet in its determination to counter what it sees as the growing threat from China, particularly the maritime challenge it poses in the Pacific. Not only is America sharing the crown jewels of military technology, the propulsion plant for nuclear submarines, with an ally for only the second time in 63 years (the other time being with Britain). It is also robustly signalling its long-term commitment to what it calls a "free and open Indo-Pacific".
The Economist is wrong on most things and this is no exception. It was not the UK, US or Australia that delivered AUKUS. Nor is AUKUS the tectonic shift.
The earthquake that shook the plates into realignment was China's 14 conditions to end democracy presented to Australia last year as Labor cheered it on:

This "reverse Magna Carta" cannot be overstated in importance. It is the first (and possibly last) time that the CCP has accidentally divulged its true agenda to end human liberalism at the alter of CCP worship worldwide.
That's why it was presented at the G7 by special invitation. And that's why, in the end, France will get over itself and join the fight.
It is also why anybody telling you that the globe does not need to join forces to protect liberalism is either a CCP hack or its useful idiot.
Finally, and perhaps most bizarrely of all, it is a measure of how spectacularly toxic is Scott Morrison. He extracted this accidental confession from a bamboozled CCP via nothing more than his usual political gaslighting!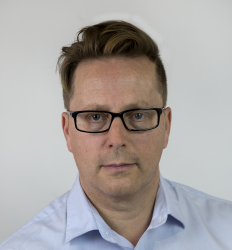 Latest posts by Houses and Holes
(see all)