A Chinese Communist Party (CCP) has accused Australia of "bullying" and using China's economic coercion for "selfish political gain":
Chinese Foreign Ministry Spokesman Wang Wenbin said… "China has never done anything detrimental to Australia's sovereignty"…

"The label of so-called 'economic coercion' can never be pinned onto China. Instead, it is Australia that stands guilty of the following.

"It has taken measures against market principles and even bullying acts, and imposed restrictions on normal exchanges and cooperation between the two countries without cause"…

"(Australia has) grossly interfered in China's internal affairs and harmed China's core interests in violation of international law and basic norms governing international relations"…

"The current difficulties in China-Australia relations are entirely of Australia's own making. It is imperative that Australia… abandon the Cold War mentality and ideological bias, respect basic facts (and) take an objective and rational look at China and its development.

"The Australian side should also stop playing up the 'coercive China' narrative for selfish political gain and do more to enhance mutual trust and promote practical cooperation".
Here we have the elephant afraid of the mouse!
The last time I checked, it was the CCP that issued Canberra with 14 demands that would effectively end Australian democracy:
Moreover, it is the CCP that has contravened the China-Australia Free Trade Agreement (ChAFTA) by banning a wide range of imports from Australia.
There is only one bully in this relationship and it isn't Australia.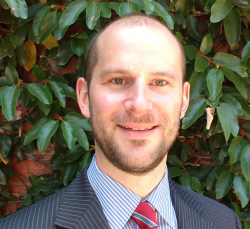 Latest posts by Unconventional Economist
(see all)