Nothing is more amusing than reading the smartest guys in the room as their theses fall apart. JPM leads us off:
The market sell-off that escalated overnight we believe is primarily driven by technical selling flows (CTAs and option hedgers) in an environment of poor liquidity, and overreaction of discretionary traders to perceived risks. However, our fundamental thesis remains unchanged, and we see the sell-off as an opportunity to buy the dip. We remain constructive on risk assets and last week upgraded our S&P 500 price target, given expectations of a reacceleration in activity as the delta wave fades and better than expected earnings. Risks are well-flagged and priced in, with stock multiples back at post-pandemic lows for many reopening/recovery exposures; we look for Cyclicals to resume leadership as delta inflects. We remain OW Japan equities on tailwinds from political changes and a cyclical upswing, and favor EM equities given valuations and healthier macro fundamentals. We stay short US duration given still rich valuations and the prospect of a hawkish Fed. DM Credit fundamentals continue to improve and are supportive of tight spreads, but we revised our default forecast higher in EM Asia. In Commodities, we remain bullish on Oil with the market in deficit, but are bearish on Gold on expectations of higher yields.
That's the diametric opposite of my view.  China risks are underpriced in equities, yields and, in particular, commodities and EMs. BofA is almost as bad:
It's different this time: 4.7million pandemi cdeaths,$32 trillion policy stimulus, $840million per hour central bank asset purchases, lowest rates in 5000 years, global stockmarket cap up $60trillion in 18 months, GDP>10%, CPI>5%, house prices >20%, largest worker shortages in 50 years; most unconventional cycle highly unlikely to follow conventional path.

Disconnect & barbells: Sept BofA Fund Manager Survey showed…a. investors macro bearish, market bullish, barbell bullish, b. growing disconnect between weak macro (hit by Delta/inflation/China/fiscal) & strong market (buoyed by Fed…liquidity conditions best since Jul'07–Chart8) played via barbell of US large cap tech/healthcare& EU banks/industrials (plus short-covering in Japan).

Contrarian trades: investors thinking growth pause over (retail sales in real terms were strong, needed to avert recession threat–Chart9) FMS says buy smallcap/value/junk/EM…the cyclicals that have been sold in recent months; on contrary, investors thinking growth splutters (as US fiscal disappoints & emergency stimulus ends–Chart10) & inflation stays well above 3% (supply chain disruption in goods, services, trade, labor…note US small business saying labor shortages worst in 50 years–Chart11) FMS says buy unloved defensives & energy; note energy (& financials) only global sectors with price-to-book ratio below 20-year averages (Chart13), just as commodity bull impressively begins without China catalyst.
Scratch that. It's just as bad!
Let Morgan Stanley decide. It has done much better:
We have presented two potential scenarios for why / how the correction will ensue. The more traditional ending to a mid-cycle transition is a "fire" outcome whereby the recovery overheats and the Fed begins to remove accommodation. In the 1994 and 2004 transitions, that meant raising the Fed Funds Rate. In 2011, it was simply the ending of QE2. This time we think it is the tapering of asset purchases later this year/early next year. Given that the taper was effectively pre-announced at Jackson Hole 3 weeks ago, is it a coincidence that equity markets have been softer in September? Under this scenario, the economy reaccelerates from the summer slowdown but not enough to offset the tightening of financial conditions from higher back end rates and less liquidity in the system. In addition to the anticipated tapering of asset purchases later this year, we point to the fact that the Treasury's General Account (TGA) has fallen by $1T since March.

While this has been a good offset to the decelerating M2 growth (Exhibit 4), that offset is probably finished now. Bottom line, this is the time of the mid cycle transition when P/Es for the broader index properly contract (Exhibit 5).
MS has also been too long commodities but its basic thesis is good. This is a mid-cycle correction on steroids now. Think European debt crisis in China.
It's closer to home where we find more sense, at Macquarie:
Leading indicators still point to a slowing cycle and COVID lockdowns are not the only driver.

China's credit impulse is negative and falling and while our Macro Strategy Team expect this to trough in 4Q21, they do not expect property easing until next year.

With China still slowing, and China leading this cycle by a few months, we are unlikely to see the hoped-for re-acceleration in the global cycle in CY21.

We stick to our bias towards defensive, lower-risk positions over low-quality cyclicals.
It still sees a Fed taper and falling commodity prices.
My question is when will the Fed taper break down? If it goes ahead while China is still restructuring its property sector then the whole world is going to blow up as DXY takes off. For now, it appears determined to do so:
What happens in China matters to the global and U.S. economy, Dudley said, but he expects that Fed officials gathering this week would still signal they're on track to taper at their November meeting.

Dudley, a Bloomberg Opinion columnist, also said the Fed "should be a little more flexible" on when it will raise interest rates in order to assure Americans that it intends to keep inflation in check.

"If inflation expectations truly become unanchored that's a problem for actual inflation and I would think they'd have to react," he said. On the other hand, if more officials project a rate increase next year "that may reduce the concerns about the Fed being late," Dudley added.
I'll believe it when I see it.
We remain very short commodities and China, well below the benchmark for equities in general with a tilt towards Quality Defensive and Quality Growth, as well as long the USD.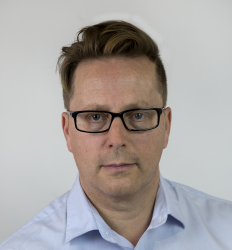 Latest posts by Houses and Holes
(see all)