Yesterday I reported on a draft strategy on Sydney's future water supply, which warned that the city faces acute water shortages as its population swells on the back of mass immigration: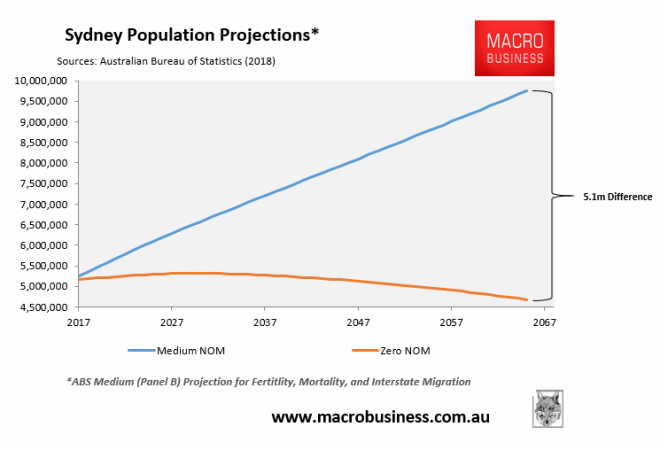 This draft strategy followed similar warnings from the Productivity Commission that our cities face chronic water shortages in the decades ahead as their populations swell by a projected 11 million people.
Yesterday, The SMH reported that recycled sewerage could be one possible solution to Sydney's water woes:
"We need to plan now for how our growing city and region will use water wisely as Sydney's population is set to grow to 7.1 million by 2041," [NSW Water Minister Melinda Pavey] said.

"Our analysis shows that we will need to invest in additional water supply in the next five to 10 years, then again around 2040 and once more by 2060."

Asked about the report's support for the use of purified recycled water for drinking, Ms Pavey said, "The review highlighted a range of options, and we're eager to hear what options the community wish to further explore"…

"Our preliminary analysis shows that, over the past 30 years, average inflows to Sydney's dams have been half the long-term average since records began in 1910, while significant flooding events have also occurred," [the report] said. "Future climate risks and extreme events mean we cannot meet our water needs by only using traditional water supply approaches."
One things for certain, any technological solution to boost Sydney's (or any other city's) water supply – be it desalination or sewerage recycling – will be incredibly expensive compared to traditional sources, with the increased costs borne by the incumbent population: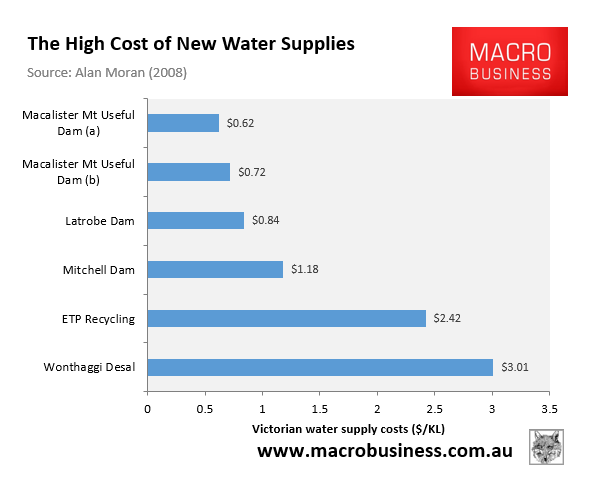 As a result, household water bills will rise dramatically, which will adversely impact lower income households in particular.
In fact, modelling by Infrastructure Australia in 2017 projected that household water bills would more than quadruple in real terms because of population growth and climate change, rising from $1,226 in 2017 to $6,000 in 2067. The report also warned that "the impact of these changes on household affordability could be substantial… and could lead to significant hardship":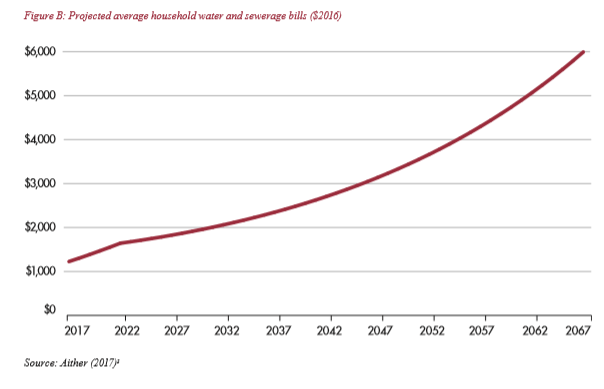 Here is another example of how running a mass immigration 'Big Australia' policy wrecks living standards of the working class.
Recall that the Australian Treasury's latest Intergenerational Report (IGR) projects that Australia's population will grow by a whopping 13.1 million people (~50%) over the next 40 years to 38.8 million people. This is the equivalent to adding another Sydney, Melbourne and Brisbane to Australia's existing population: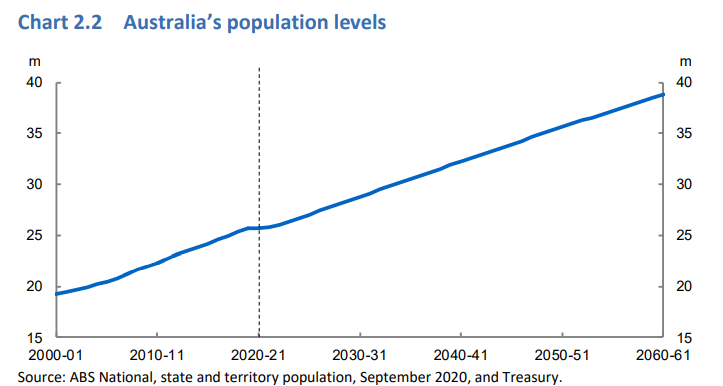 74% of this population growth will come directly from net overseas migration (NOM), which has been projected to increase to 235,000 annually from 2025-26 onwards versus 215,000 per year in the 2015 IGR: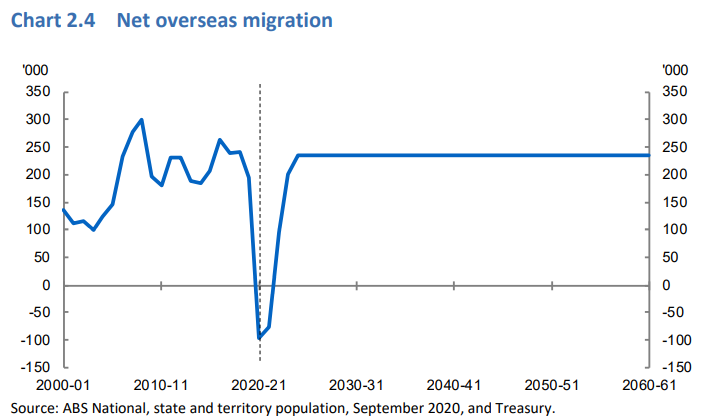 These additional 13.1 million people projected by the IGR will massively increase water demand at the same time as supply is reduced from lower rainfall and rising evapotranspiration rates due to climate change.
Therefore, the best and cheapest thing our policy makers can do to safeguard the nation's water supplies is ensure that immigration does not return to its manic pre-COVID level, nor is raised to the insane (235,000 annual) levels projected by the IGR.
Let's cut the bullshit: Australia's mass immigration policy is now a key threat to Australia's water security.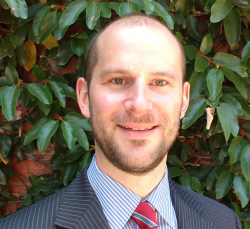 Latest posts by Unconventional Economist
(see all)