COVID apartheid is here and it's no fun for anybody in the leprosy zone. Victoria is now a fully-fledged member:
The state government has abandoned its COVID-zero strategy and is set to announce a modest easing of restrictions despite two COVID-19 deaths being reported on Tuesday – the first in Victoria this year.

Conceding the mental health effects of the latest lockdown had been "bloody tough", Premier Daniel Andrews was in briefings with senior ministers and Chief Health Officer Brett Sutton on Tuesday evening.

They were thrashing out which restrictions to ease later this week and how to plot a path to a fuller reopening once Victoria hit the national vaccination target of 80 per cent.
Parks to open, apparently.
Psycho Scott is aiming to spread the virus to all corners ASAP:
Attorney-General Michaelia Cash has warned state governments that their constitutional power to shut borders will diminish once the nation hits an 80 per cent vaccination rate, as premiers with low Covid-19 infections defend the need to lock out interstate arrivals.

Senator Cash said the legal ­arguments that led the High Court to block billionaire Clive Palmer's push to tear down the West Australian border were shifting, as a coalition of the nation's largest employers urged governments to work together to ease restrictions once 70 to 80 per cent of Australians were jabbed.
This is classic Liar from the Shire. Recall from Crikey:
On June 12, 2020, the Australian government solicitor, on behalf of then-attorney-general Christian Porter, filed a notice of intervention under section 78A of the Judiciary Act 1903 in the matter of Clive Palmer and Mineralogy v the state of Western Australia and WA Police Commissioner Chris Dawson. The notice states: 'The attorney-general intervenes in support of the position of the plaintiffs.
Source: High Court filings, June 12 2020

Morrison [when asked why the government supported Clive Palmer's High Court action on Western Australian borders]: "The member must be misinformed, because the Commonwealth did not pursue that case, and it is erroneous to suggest that that is what the government did. The government did not pursue that case at all. We did not pursue that case. The Labor Party continues to push this falsehood around the country…
Question time, August 30, 2021
What a psycho.
Mad Gladys is just as bad today:
She said once the state hits it 70 per cent vaccination target for double doses "you can expect to do everything that you missed doing".

"Whether it is attending a public event or having a drink, if you are fully vaccinated and the state has hit its 70 per cent double dose target, please expect to do all of those things we have been missing for too long," Ms Berejiklian said.

"I'm looking forward to that and I want to thank everybody for coming forward to getting vaccinated."
This sounds great but the Doherty modelling she is relying on says that even if everything goes right, lockdowns will still be needed 30% of the time or hospitals will be overwhelmed.
The Mad Gladys model appears to be to do and say whatever she likes.
Business leeches want everybody equally filthy:
Businesses are demanding state leaders stick to the national plan out of lockdowns, as the economy's V-shaped recovery is expected to stall or even reverse into a double-dip recession.
It's a bit late for that, my friends. The recession is here.
But the non-leper zone is showing no signs of giving in, and why would they?
Queensland's Treasurer Cameron Dick has hit out at the New South Wales government's management of its latest COVID-19 outbreak, saying the state was too slow to respond.

Speaking in state Parliament, Mr Dick criticised NSW Premier Gladys Berejiklian and her government's response to the Delta outbreak.

"The people of NSW deserve all of our sympathy and support; however, the actions of their government must be questioned," he said.

"The NSW government did not go hard. The NSW government did not go fast.

"Now, as they drag down the national economy and the morale of their own people, all they talk about is opening up, regardless of the health consequences."
Leper, outcast, unclean!
There are a few more Pfizer shots coming as Morrison begs, borrows and steals:
Australia says it has reached a deal with Singapore to acquire 500,000 doses of the Pfizer coronavirus vaccine next week in return for delivering the same number of shots to Singapore in December.
What a shame he sent Pfizer packing mid-last year when they asked how many we wanted to buy? If there was ever a reason why a PM should resign immediately this is it.
This catastrophic failure has led directly to COVID apartheid and the leadership void is being filled by the worst, filled with passionate intensity:
A former reality TV wannabe turned vocal anti-vaxxer has spent the night behind bars after being charged by Victoria Police.

Monica Smit, who founded the Reignite Democracy Australia movement during Victoria's deadly second wave last year, livestreamed her own arrest in Brighton on Tuesday before her phone was seized by police.

The 31-year-old was pulled over on New Street about 1.20pm where officers from Springvale informed her she was under arrest for incitement.
I do love the anti-vaxxer, anti-lockdown combo. Otherwise known as a homicidal maniac.
Finally, Domain wants to throw the kids under the Delta bus:
There is strong evidence COVID-19 poses very little threat to children. There is good evidence that Delta does not do much to increase that risk.

Yet in NSW and Victoria we have pulled nearly all children out of face-to-face schooling.

There is some evidence – although contested – suggesting this exposes children to negative effects, some short-term, some potentially life-long.

Science does not set policy – that's up to us, as members of society. Parents are perfectly entitled to take the risk of not sending children to school to mitigate the risk of COVID-19.

But good policy needs to take into account all the evidence, not just the bit that is most scary.

The lopsided focus of the public debate on the very small risks posed by COVID-19 to children, while school closures go largely ignored, seems to me to misunderstand the evidence.
I've looked at the evidence. There is NO scientific case yet that Delta is no worse than other strains for kids. There are no studies. There is encouraging anecdotal evidence from the US and UK that this is the case. But qualitative media reporting does NOT qualify as science, except at Peter Costello's Domain.
Behold Mad Gladys' and Psycho Scott's COVID apartheid!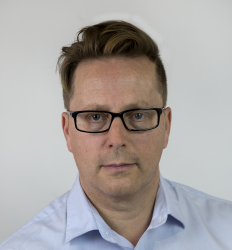 Latest posts by Houses and Holes
(see all)