The Australian Banking Association, Fintech Australia and Bendigo & Adelaide Bank are among those calling for Australia's anti-money laundering (AML) regime to be broadened.
Expansion of the regime would see real estate agents, accountants and lawyers come under the same rules as banks, remitters and wagering firms.
Fintech Australia has stated in its submission to a Senate inquiry into the adequacy and efficiency of Australia's AML-CTF regime that Australia is seen as a "light touch" for criminals seeking to funnel money into the country, and that the cost of extending the regime would be far outweighed by the benefits of bolstering its framework.
From The AFR:
Australian banks and fintechs have backed the expansion of the anti-money laundering regime, saying banks have had to shoulder the burden for too long and further delays could hurt Australia's international standing and access to capital.

The Australian Banking Association and Bendigo and Adelaide Bank are among those to have outlined broad support for legislation that will have lawyers, accountants and real estate agents come under similar laws as banks, remitters and wagering companies…

Fintech Australia said Australia was considered "a light touch" for crooks looking to funnel money into the country and would remain so for as long as it "keeps the door open for those looking to park potential proceeds of crime in a safehouse".
It feels like Groundhog Day. Fifteen years ago, the Australian Government agreed to implement the Tranche 2 global AML rules for lawyers, accountants and real estate agents in a bid to prevent laundering of illicit funds, especially into Australian property.
However, these reforms have been continually postponed amid fierce lobbying by shadowy "vested interests" negatively impacted by the reforms. This has led to Australia having the weakest AML rules in the world pertaining to lawyers, accountants and real estate agents: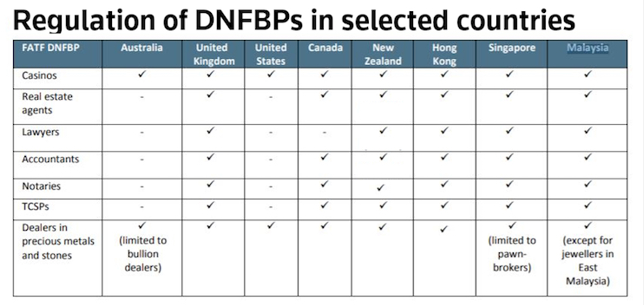 Australia's intransigence has seen a conga-line of international authorities – including the Paris-based Financial Action Taskforce (FATF) and Transparency International – deride Australia's failure to act, which has continually fallen on deaf ears within the federal government.
Accordingly, Australia has been cemented as a money laundering safe haven, with property the go to choice for illicit foreign funds.
I doubt anything will change because our corrupt politico-housing complex.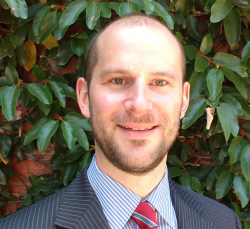 Latest posts by Unconventional Economist
(see all)