The FT sums up the strategic importance of the new subs deal:
China's geopolitical ambitions face a formidable new challenge after the US agreed to help Australia build at least eight nuclear-powered submarines and supply it with long-range Tomahawk missiles, regional officials and analysts said.

The agreement, part of a new trilateral security partnership that also includes the UK, will allow Australia to project power across the western Pacific.

In its previous calculations, China's military only had to contend with possible interference from the US and Japanese navies as it sought military dominance over its near seas, especially in the waters around Taiwan.

Admiral Lee Hsi-ming, a former chief of the general staff of Taiwan's armed forces, said on Thursday:

"Nuclear [powered] submarines give Australia strategic deterrence and attack capabilities for the first time.

"They will be able to not just protect their own sea lanes of communication but deploy far from home. Add to that the Tomahawk missiles, and [Australia's] fist will reach right to mainland China."
There's more this morning:
American ships, bomber planes, satellites and military base personnel will all have a significantly increased presence across Australia in a new era of co-operation, designed to ensure an enhanced level of "match fitness" in the Indo-Pacific.

On the heels of the newly-announced AUKUS alliance between Australia, the United States and United Kingdom, US Secretary of Defence Lloyd Austin and Australian Defence Minister Peter Dutton announced a significant ramp-up in military presence due to the deteriorating Indo-Pacific situation characterised by rising coercion from China.
The China roaches are scattering as Australia's new force posture irrevocably chooses all the way with the USA.
Leading the startled arthropods is Paul Keating:
"There is no doubt about the Liberals: 240 years after we departed from Britain, we are back there with Boris Johnson, trying to find our security in Asia through London."

"The announced agreement between the United States, Britain and Australia for Australia to move to a fleet of US-supplied nuclear submarines, will amount to a lock-in of Australian military equipment and thereby forces, with those of the United States with only one underlying objective: the ability to act collectively in any military engagement by the United States against China."
Well, an advisor to the China Development Bank would say that, wouldn't he?
Tony Abbott was supportive and Malcolm Turnbull hedged his bets.
Meanwhile, the miners were self-serving, as usual. Thankfully, nobody is listening to them anymore:
A mining industry group backed by Rich Listers Andrew Forrest, Gina Rinehart and Chris Ellison fears China will respond to Australia's new defence pact with trade sanctions that could harm the mining sector.
Damn right it will. And thank god for it:
In a scathing rebuke on Thursday evening, Chinese foreign ministry spokesman Zhao Lijian labelled the US "extremely irresponsible" and rejected Prime Minister Scott Morrison's claim that Chinese leader Xi Jinping had an "open invitation" to restart political talks between the pair.

Canberra was "solely responsible for the current difficult situation", he said, suggesting the US could be in breach of existing nuclear deals by sharing technology with Australia.

Speaking through a translator, Mr Lijian said the deal "seriously damages regional peace & stability, intensifies arms race, undermines non-proliferation treaty and that "the international community, including neighbouring countries, have good reason to question Australia's sincerity".

The UK & US are using nuclear exports as a "geopolitical gaming tool", which Mr Lijian described as "extremely irresponsible".

"China will closely monitor the situation," he said.
The further away we get, the faster, the better.
The left is actually pretty quiet about it so far, except Crikey, which is downright creepy:
With AUKUS, Australia has signed up for a fate more than a century in the making, set to be caught in the drift of globalised arms races and race wars, big and small.
Only a racist would see this in terms of race. It's liberalism defending itself against illiberalism, which is a progressive thing to do. Australia is already multicultural.
There's lots more guff around the place but most of it is the usual tribalist cheerleading.
Bravo, I say! Morrison finally got something right on purpose.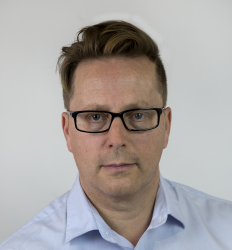 Latest posts by Houses and Holes
(see all)