See the latest Australian dollar analysis here:
DXY firmed overnight and EUR eased:

The Australian dollar rolled over:

Oil and gold eased:

Base metals were soft:

Big miners smoked crack as iron ore crashed:

EM stocks were OK:

Junk is OK too:

The curve smoked crack as it steepened

Stocks were led Growth as usual:

Westpac has the wrap:
Event Wrap

German factory orders in July were firmer than expected at +3.4%m/m (vs. est. -0.7%), on the back of a large rise in non-Eurozone orders of +15.7%m/m (this had been weak in early Q2), while domestic orders fell 2.5%m/m and Eurozone export orders fell -4.1%m/m

Event Outlook

Australia: Interest in the September RBA policy decision will focus on the pace of asset purchases planned for coming months. The Q3 GDP contraction is now expected to be a multiple of that forecast by the RBA in August when their July decision to taper purchases from $5bn to $4bn in September was confirmed. Given current circumstances, Westpac believes the best course for the RBA would be to not only defer the taper till November, but to also increase purchases to $6bn in the interim. July building approvals should meanwhile show the impact of the HomeBuilder grant unwind and price pressures.

China: The August trade balance should reflect export strength despite the impact of delta. Foreign reserves are likely to be little changed in August, broadly at the level seen through H1 2021.

Euro Area: Little or no revisions are expected in the final release of Q2 GDP (market f/c: 2.0%). The September ZEW survey of expectations will be helpful in assessing firms' views on delta risks.
Chinese construction is headed directly into a hard landing. This has already opened a trap door beneath iron ore and other commodities are next. Coal and base metals most obviously.
There is no saying that this accident will or can be contained to construction. The last time China went through this was in 2015 and back then the contagion from the property crash was into the entire economy.
There is one key difference. In 2015 it was house price and demand-side led. This time it is supply-side led as Common Prosperity slams the brakes on developer credit.
Even so, there is a serious risk case in which property contagion sweeps through the broader Chinese economy.
At a minimum, we are looking at a rout in hard commodities. It is likely that it will sweep into energy as well. China is the overwhelming consumer of it all and property is the overwhelming demand source. There is no fantasy ESG/decarbonisation commodity shortage here or coming.
Markets are smoking crack about this. Last night iron ore crashed again yet RIO went up. The AUD only fell the amount that DXY rallied. The curve steepening is a testament to a bizarro world interpretation of the global economy in which inflation is unstoppable as commodity prices crash.
Until China panics, which is still not in sight, the Fed is going to be knocked off course. A deflationary tsunami is breaking in China. And yes, this offers financial support to risk assets. But it also needs to be priced.
Markets are so fixated upon the Fed and fantasy narratives that they are ignoring a titanic wave of price destruction bearing down on them from behind in China.
The Australian dollar included.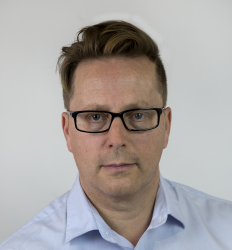 Latest posts by Houses and Holes
(see all)