See the latest Australian dollar analysis here:
It looks like DXY is revving up to break higher. EUR is plunging:

AUD was flushed again Friday night:

Gold too, oil held on:

Base metals were mixed. The copper chart is developing a bearish down channel and why not?

Big miners whoa!

EM stocks held on:

EM junk is peeling off southwards:

Treasuries backed-up:

And stocks were led lower by FAAMGS:

Jumping energy prices and yields, plus the building shock in China, is all we need to explain the rising DXY.
I fear that this energy price blowoff – which I see as short-term – is the straw that breaks the Fed's back and it goes ahead with taper at the very worst possible instant.
The global credit impulse is cratering just as US growth normalises under pressure from its fiscal cliff, the global inventory cycle fades, and Chinese property development delivers a severe shock to global commodity demand, as well as a material shock to global growth.
There'll be some support in the European reopening but that'll be curtailed by China, plus better services spending post-Delta, though that's going to run into in the northern winter virus resurgence.
Then there is the US debt limit saga and European elections to worry about.
Wall Street is clinging to the deluded notion of a secular bull market for commodities that looks like a classic bubble that is driving up yields.
This set-up has blowoff and bust written all over it, driving risk-off flows and DXY to the moon and sending EMs and commodities into free fall. See lumber and iron ore as the foretaste.
The AUD is at the epicentre of a building global earthquake which is doubtless why the market is now the shortest EVER: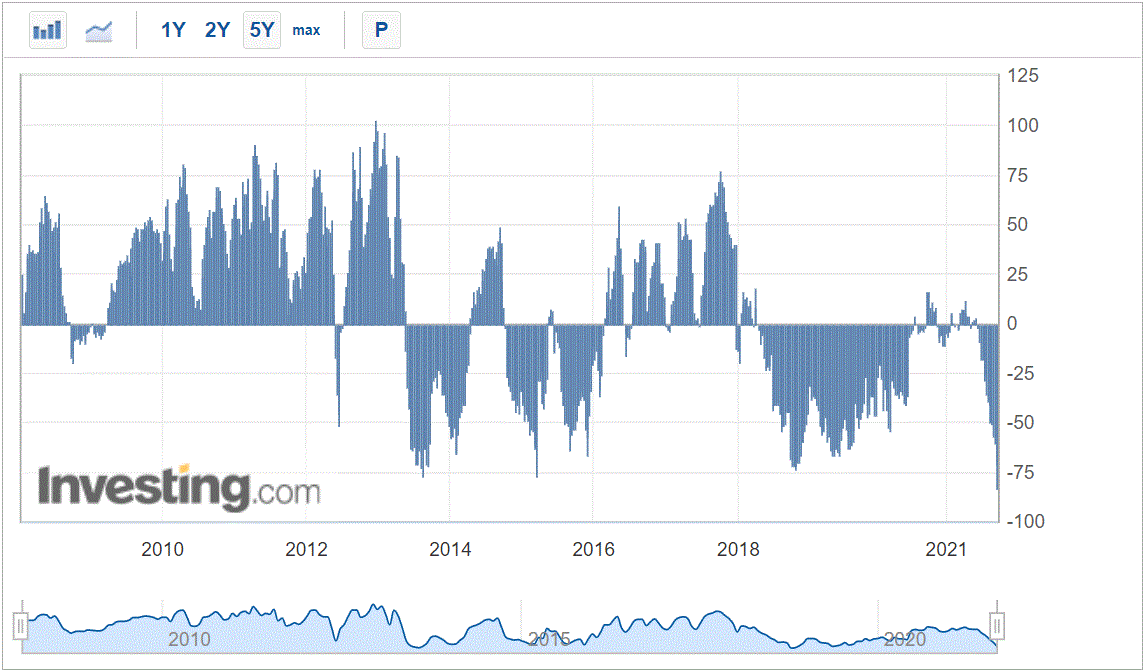 Conversely, when they come, short squeezes higher will be violent.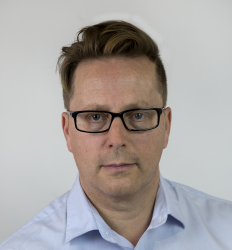 Latest posts by Houses and Holes
(see all)