We were fine before it. And we will be fine after it. So disregard the panic coming from the likes of Terry MCrann:
…all of those Chinese benefactors outside iron ore are currently on Covid-hold, along with other more "minor" exports which China, unrelated to Covid – apart from perhaps, a certain ­irritation over a certain lab – is happy to do without for the ­moment.

They've been replaced by the biggest national credit card binge in our history and an accommodating – very accommodating – Reserve Bank. But can that really be a permanent substitution? I think not.

In crude macro policy terms, we can go back to, indeed stay with, China or go back to something akin to an "Argentinian ­future".

So it was at least "interesting" that in the same week we put China in the geopolitical stocks, so to speak, the iron-ore price plunged to just over $US100 a tonne, less than half its recent peak and about two-thirds the ­average price over the 2020-21 ­financial year.

[Iorn ore] gave us a jaw-dropping $68bn current account surplus – together with 2019-20's somewhat smaller surplus, the first surpluses in just shy of half a century, at least halting and indeed temporarily reversing our seemingly inexorably escalating foreign debt.

It meant that iron ore all on its own contributed about 7 per cent of our entire $2 trillion nominal (cash) economy in 2020-21; and oodles of tax revenues to Canberra and Perth. Now of course not all our iron ore goes to China, "only" about 80-85 per cent; but Chinese demand – and it's willingness to pay the price if not the piper – sets the price that everyone pays.

…Imagine such a world where the iron-ore price went back to averaging, say, $US50 long term, far less the $US20-$25 that the Pilbara miners used to think was their reasonable lot.
Yawn. I used to be a doomster like this but I was wrong. We don't need to darkly imagine life at $50 iron ore. We experienced it in 2015. It was:
A budget crunch resulting in having to cut some middle-class welfare.
A few years without wages growth and a one-off modest adjustment to living standards (slightly more expensive TVs, less international travel etc).
Much lower interest rates and higher house prices, and
A much lower Australian dollar.
That's not Argentina with its endless crises and falling living standards.
We'll see the same again as our commodity exports go to destinations other than China and the AUD falls to 40 cents, boosting every import competer and exporter not tied down.
Plus we'll get a flood of foreign capital into Australia's highly skilled economy on the doorstep of the fastest-growing region in the world.
And no, there won't be any inflation with wages stalled for a few years and, no doubt, mass immigration still growing the population.
Chill Tezza. It's called a real exchange rate adjustment and it is entirely manageable for the economy so long as we pull together with appropriate expectations for a few years.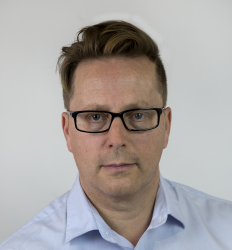 Latest posts by Houses and Holes
(see all)