The MSM is always pretty slow on the uptake but some days you have to wonder if they're dropping Mogadon. To wit:
Australia is embarking on its most significant change of defence and strategic direction in decades, aiming to make the Navy's next submarine fleet nuclear-powered.

In a deal announced by US President Joe Biden, UK Prime Minister Boris Johnson and Prime Minister Scott Morrison, the US will share secret nuclear technology to help Australia in the switch to nuclear-powered boats.

The fleet will be the first initiative of a newly formed trilateral security partnership called AUKUS.

Mr Morrison said the "next generation" partnership would help ensure the region's safety.

"Our world is becoming more complex, especially here in our region, the Indo-Pacific," Mr Morrison said.

"This affects us all. The future of the Indo-Pacific will impact all our futures."

The deal does not extend to nuclear weapons, only the propulsion system, which has always been conventional diesel-electric in Australia's submarine classes.
The deal may not extend to nuclear weapons but you still have to have the capability to power the subs, which will be provided by the UK. That's nuclear tech and weapons are an easy extension.
In short, Australia is going nuclear.
This raises a second possibility. That the Morrison Government will make nuclear power a critical component of decarbonisation. It makes sense. Nuclear can wipe out coal and gas in a decade and make us net-zero years ahead of schedule.
The community may not resist this the way it once did and we've got oodles of uranium to send critical. It would play out as a terrific political wedge.
Whether it's a good idea is open to debate.
Nuclear is expensive. But there's nothing Canberra likes more than a costly subsidy for miners and captains of industry. And, at the moment, we're busy subsidising dirty coal and gas anyway to keep them alive. Which is worse?
Then there is the possibility of developing a nuclear waste industry. That's a huge money-spinner and could be porked into outback Nats electorates.
In strategic terms, going nuclear could be a very bad idea if it is not divided from weapons. That's a diplomatic challenge as much as any. Indonesia is already toying with nuclear power via Russia so it may not matter too much.
As for the containment of China, nuclear-powered subs are all for the good. And the French pork subs we had to endure to offset a collapsed car industry should have been junked years ago.
The deeper ties with the US are excellent and help box in the ALP, China's local political patsy. It appears Perth may become an Indo-Pacific subs hub for the US as well, which also ties WA in better. That'll upset China no end and will intensify its efforts to rid itself of the Pilbara which I also applaud.
It's worthy of discussion.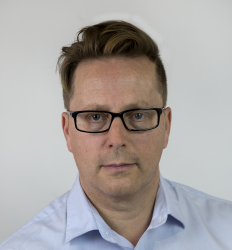 Latest posts by Houses and Holes
(see all)