The nation's final auction clearance rate rebounded last weekend following a big fall in auction listings in Melbourne.
CoreLogic recorded a final national clearance rate of 73.7%, up significantly from the prior weekend's 67.7%.
Sydney's final clearance rate remained strong at 82.8% versus 81.2% the prior weekend, whereas Melbourne's rebounded to 55.0% from 43.8% the prior weekend.
Smaller capital auction markets were generally solid.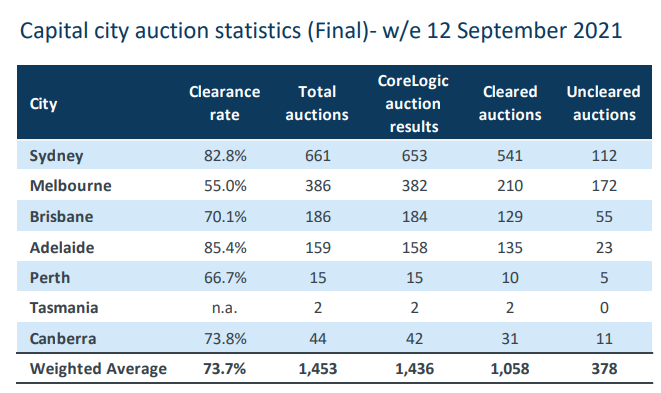 As noted by CoreLogic, Melbourne's higher clearance rate was driven by fewer withdrawals:
There were 386 auctions held across Melbourne last week, down -30.3 per cent from the initial predicted count. Of the 382 results collected, 55.0 per cent were successful, up from 43.8 per cent over the previous week. Melbourne's clearance rate has been improving over the last two weeks which once again comes down to the lower withdrawal rate (42.1 per cent last week, compared to 52.9 per cent over the previous week).
The national auction clearance rate has still retraced sharply from March's peak: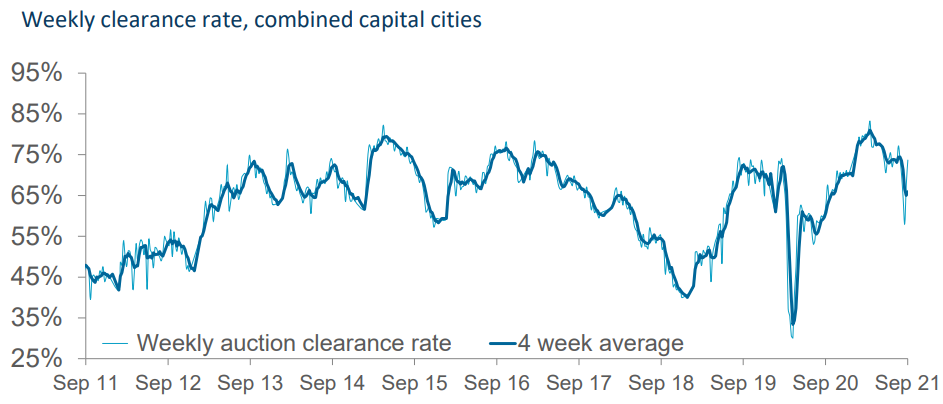 This weekend there are 1,894 auctions scheduled to take place across the capital cities, an increase on last week's 1,638 scheduled volumes: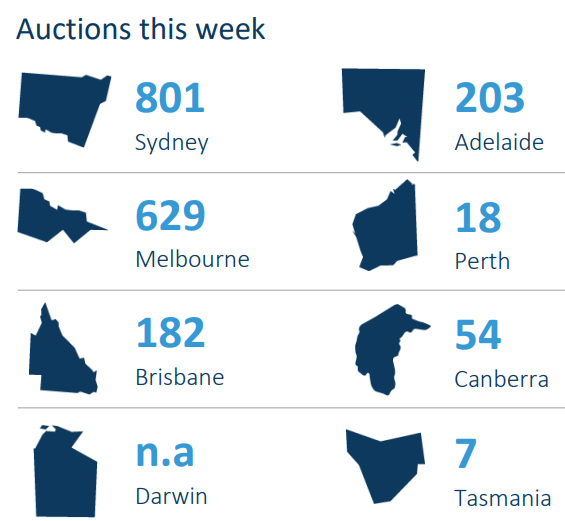 These are solid volumes given lockdowns.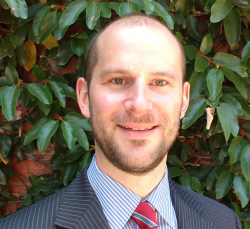 Latest posts by Unconventional Economist
(see all)