The nihilistic pragmatism that drives the Australian political economy is as much ironic as it is useless.
Our political discussion can lurch from "black is white" to "white is black" in the blink of an eye. In the absence of context, memory and values beyond political tribalism, no truth has adhesive properties.
And so, as Gladys Berejiklian departs all medical advice and modeling there is almost nobody to call her to account.
The NSW premier clearly made a political and ideological decision to spread Delta COVID by doing half-arsed lockdowns. This was endorsed by the Morrison Government by refusing appropriate fiscal support so people would not be to able to stay home.
Now the piper is coming to be paid, The Saturday Paper:
National cabinet has been briefed on new data that represents a dramatic shift away from managing a short-term "disaster" overwhelming intensive care units, as is forecast to happen soon in New South Wales, to a scenario where serious pressure on hospital networks is sustained "for a protracted period of time".

Although initial modelling was built around one month of crisis, the strain on the system is more likely to last half a year. What this means for an already exhausted hospital workforce is yet to be seen.

The briefing, provided to national cabinet on Friday, represents a realisation that a longer-term health system shock is now the most likely outcome from the national plan to gradually end lockdowns while chasing vaccination targets of 70 and 80 per cent of the adult population.

Although it is not yet clear how long hospital systems can sustain consistent, elevated levels of pressure, the Australian and New Zealand Intensive Care Society (ANZICS) sent surveys to more than 180 intensive care directors and nurse unit managers to gauge capacity for a marathon instead of a sprint.

The Saturday Paper understands these projections are more "realistic" than the "optimistic" numbers provided during pandemic planning last year, precisely because they will need to be stretched over a longer period of time. Under these arrangements, shortfalls will increasingly occur outside the intensive care units and ripple through the rest of the hospital system.

Non-urgent elective surgery has been halted in Greater Sydney since the end of July. In late August, some major private hospitals were restricted to performing "category 1" procedures only, as 600 private hospital staff were redeployed into the public sector and certain public patients were sent to private facilities.

In Victoria, these surgeries have been off and on since the middle of last year, with a halt on all but the most urgent operations being reinstated for the public system on August 23. Category 2 and 3 surgeries in the state, which can happen only subject to a "risk assessment" and tend to fluctuate with the threat of the virus, include hip and knee replacements, cataract surgery, colonoscopies and even the amputation of digits.

Noting these flow-on effects, the Victorian Agency for Health Information says: "The limits put in place in response to the Covid-19 pandemic have had significant, enduring effects on the volume, type and timing of elective surgery procedures undertaken at hospitals."

In Sydney's south-west, a Campbelltown Hospital source told The Saturday Paper "there are four full dedicated Covid wards that were once surgical wards". This is only the beginning of these changes, they say: "There are plans for another two wards."

Essentially, the need to divert resources towards the management of Covid-19 patients is creating issues elsewhere in the health network – which will continue for months, leading to the possibility of compromised care.

A day before revised capacity data was presented to national cabinet, NSW Premier Gladys Berejiklian announced the state government's plan for a gradual granting of "freedoms" for fully vaccinated residents from October 22.

"What is beyond doubt is that we would not have been forced to make as many or maybe any decisions about who should be saved if we had more people vaccinated more quickly. That is simply a fact."
Nationally, and in particular in NSW and Victoria, where Delta variant outbreaks have surpassed efforts at full control, a two-speed debate is happening about short-term disaster management as well as longer-term sustainability issues.

On Monday, Berejiklian released forecasts for the hospital system capacity over the coming months, with a peak demand for ICU beds of 947 in early November. The model suggested 560 of these would be used by Covid-19 patients. In total, the modelling, conducted by the Burnet Institute and augmented by state government health system data, estimates the number of people in hospital with and without Covid will peak at 3434.

But that modelling was done on the assumption that all current restrictions in NSW would remain in place. It does not factor in ongoing issues and how Berejiklian's Thursday announcement will affect them.

The premier has previously said that at any one time there are about 400 non-Covid patients in the state's intensive care units. The modelling allows for a peak of 387. But on September 2, for example, there were 519 patients in NSW ICU beds who did not have Covid-19, according to the real-time monitoring platform nicknamed CHRIS.

The Critical Health Resource Information System was developed last year to aid decision-making for state and federal leaders and has been used to routinely update national cabinet about the situation in Australia's intensive care wards. On the same day in early September, the Burnet model forecast a total of about 515 patients with and without Covid. The actual number on that day was 689.

Late on Wednesday, Victoria released its own projections for hospital demand, with figures detailing the state will reach 18,000 cases by mid-October, 800 of which would be hospitalised. According to the CHRIS platform readout on Thursday morning, there were 31 patients in Victoria's ICU wards with Covid-19.

Although officials say the state can surge to a similar number of emergency ICU beds as NSW – about 1500 – that figure represents a more than fourfold increase on the ordinary operating number. In NSW, reaching that surge capacity equates to slightly less than a doubling of the usual ICU beds.

Plans have already been drawn up for a worst-case scenario in the health network. In NSW, doctors and nurses have been told by hospital managers that life-saving support may not be provided, or potentially even be withdrawn, for those with a median age of 72 during the "overwhelming" phase of the current Delta outbreak – which is forecast for late October and early November.
Australia was always going to have to face this moment. Reopening was inevitable. Some were always going to die and be traumatised.
But let's not pretend that this is that. Gladys Berejiklian has made it much worse than it needed to be for NSW and VIC for no better reason than political pride and ideology.
So, what is her response? This:
Premier Gladys Berejiklian has announced NSW's daily 11:00am COVID-19 press conference will cease from Monday, as the state recorded 1,542 new infections and nine deaths.

The number of cases is a new record for an Australian jurisdiction, but despite that, the government will stop providing the regular opportunities for politicians and health authorities to be questioned in person.

Instead of the daily briefing, NSW Health will publish daily videos outlining the latest information.
Hopefully, a political death awaits her at the ballot box.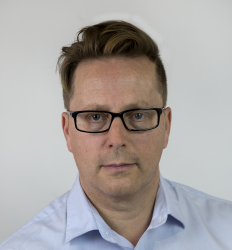 Latest posts by Houses and Holes
(see all)