Goldman with the note:
Treasury Secretary Yellen sent a letter to congressional leaders this morning (Sep. 8) indicating that the the Treasury will exhaust its cash and extraordinary measures "during the month of October". This is in line with our expectations, though slightly sooner than the "October or November" timing that the Congressional Budget Office had estimated in a report in late July.
There are several ways the debt limit could play out. The most likely scenario is that Democratic leaders will attach a debt limit suspension to upcoming spending legislation to keep the federal government open past the end of the fiscal year (a "continuing resolution") and to provide emergency disaster relief funding related to the fires in the Western US and storm damage in the East and South. As 46 Senate Republicans have indicated they will block a debt limit increase, there is a good chance this strategy will not succeed. That said, passage of short-term debt limit might be possible as several Republican senators represent states affected by recent disasters. One option Republicans might consider would be to vote against the bill but decline to filibuster it, allowing it to pass with only 51 votes in the Senate. This would likely require unanimous Democratic support in that chamber, which is possible but not certain.
If Senate Republicans block the spending bill later this month, Democratic leaders would then need to decide whether to force the issue and risk a partial federal government shut down, or to remove the debt limit suspension from the spending bill. If lawmakers end in a stalemate, a government shutdown might follow, though we do not see this as the base case.
If they are unable to raise the debt limit as part of a spending bill, they might consider using the reconciliation process to pass it with only 51 votes. However, this faces two challenges. First, it is unclear whether all Senate Democrats would vote for a revised budget resolution that increases the debt limit by several trillion dollars. if Democrats use the reconciliation process, Senate rules would probably allow them only to raise the debt limit by a specific dollar figure, which would lead to more politically problematic headlines, rather than suspend it for a period of time, which has become the norm over the last decade as it does not lead to a specific dollar amount at the time of passage.
Second, the current reconciliation process to pass as much as $3.5 trillion in new spending is already underway, with House committees already in the process of considering and passing their segments of the bill in committee. Revising the budget resolution, which governs that process, could interfere with consideration of that legislation, and would likely take at least a couple of weeks, if not longer. If Democrats wait until Sep. 30 to test support for a debt limit increase as part of the spending bill, they might not have sufficient time to go through all of the procedures necessary to revise the resolution before the debt limit deadline.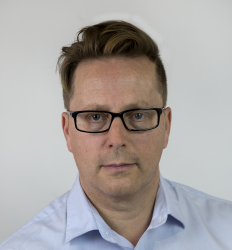 Latest posts by Houses and Holes
(see all)