See the latest Australian dollar analysis here:
Ah yes, the crypto scam. The private money and shadow banking parasite leveraging off nothing. Now the ABC is a HODLer:
Cryptocurrency is creeping into the mainstream but Australia's laws have failed to keep up with the pace of growth, prompting calls from the industry for regulatory certainty.

Michaela Juric, also know as Bitcoin Babe, has been denied services from 91 banks. It's what's known as being debanked.

Ms Juric runs a cryptocurrency exchange that's registered with the financial crimes regulator AUSTRAC. But that's hasn't been enough for the banks.

"When I started my business in 2014, I originally opened a bank account with Commonwealth Bank, it was shut down around six months later. And since then, it's been a domino effect of account closures."

A senate inquiry looking at ways to regulate cryptocurrency and digital assets has heard Ms Juric's experience is not an isolated case.

Crypto start-ups Nium and Ausmerchant have also given evidence about their experience of being debanked.
Banks won't accept BTC Babes. What has the world come to.
I am up in arms too. My new shitcoin was launched yesterday. It is fully backed by my new stableshit which is 100% backed by hard currency held in Evergrande debt. I've soft-launched an attached mortgage lending business today called shitmortgage.
I'm up in arms because the banks won't accept shitcoin as hard currency even though I estimate its worth at several trillion dollars, or pizzas, or whatevers. The banks are OUT OF CONTROL!
I am available for interview today as well, ABC, and have some choice quotes for these blood-sucking banks.
Please call me on 1300shitcorp.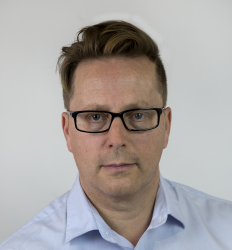 Latest posts by Houses and Holes
(see all)