The question is, what will it achieve? Bloomie has a crack at it:
More Chinese economists are calling for cash rate cuts as the economy slows.
Xu Hongcai, deputy director of the economic policy committee at the state-run think tank China Association of Policy Science says real estate is contained so the PBoC can act.

Zhang Bin of the government-affiliated think tank Chinese Academy of Social Sciences argued that lower LGSV borrowing means the PBoC has no choice.

Tommy Xie, head of Greater China research at Oversea-Chinese Banking Corp says RRR cut are still working so PBoC should wait.
Falling credit and a low CPI make it possible.
Cao Heping, an economics professor at Peking University says investment will fit if the PBoC cuts.
I agree entirely that the PBoC is going to have to cut the cash rate, not just RRR cuts which do absolutely nothing. For all of the reasons cited above.
The question is what will it achieve? The following is my view:
Not much if it is not accompanied by loosening of regulation that is killing credit growth in real estate and infrastructure. The Three Red Lines policy is limiting developer leverage and contagion is spilling over into the land sales that fund a lot of local government infrastructure. Then again, that also makes the rate cuts inevitable.
A falling CNY will spook every other EM market.
The last point is the kicker. No doubt rate cuts will trigger an initial rush for commodities and risk assets. But once CNY starts to fall, even as DXY rises on Fed tapering, EM and commodity assets swiftly come under stress as both their capital can trade accounts are threatened by the stronger DXY and weaker CNY respectively.
This was the lesson and story of 2015 when China last devalued CNY and unleashed EM and commodity hell in the process. It is why it has refused to cut since (other than during the pandemic), it exposes China and other EMs to the impossible trinity of simultaneously managing a floating currency, interest rates and capital flows.
Credit Suisse is both more cautious and more sanguine about it:
Pessimism is warranted, and the PBoC's targeted easing bias is justified given the recent data and balance of risks. However there is no need to panic about the Chinese outlook just yet…trade activity is nowhere near a collapse. We think a more accurate description is that China's trade recovery is largely behind us; exports more or less fully recovered Covid-related losses in Q4 2020, while imports fully recovered in Q12021.

Nonetheless, the slight sequential decline in China's exports and imports in July adds to the narrative of falling growth that had already previously been signalled by below-consensus June and July PMI readings. The PMI indicators were sufficiently weak to warrant a RRR cut by the PBoC in mid-July, and the weak trade numbers have coincided with a PBoC Q2 Monetary Policy Report (released on 9 August) which reaffirmed the central bank's targeted easing bias. Notably the PBoC stated that "inflation pressures are controllable despite the PPI surge,"and that policy "will be decided by the economic growth outlook as well a prices."

…The increase in daily COVID cases in China is undoubtedly a concern, but some perspective is warranted. The first is that China's new daily cases are extremely low relative to the size of the population (based on official data) at just 0.0082 new cases per 100,000 people (Figure21–note that the y-axis is logarithmic in scale). China's per capita daily case number is less than 1/100ththat of Singapore, which is now easing social distancing rules, and less than 1/4,000ththat of the United States, where strong economic momentum continues despite ongoing concerns over the Delta variant.

The additional points to keep in mind are China's strict lockdown policies and its high rate of compliance with lockdown rules. These suggest that authorities will contain the spread of Delta regardless of any supposed disparities in vaccine efficacy…That means China's economic growth will likely take a hit. In order to offset that growth weakness, fiscal and monetary tools of policy easing will be deployed.

Unlike the US, China has no policy fatigue when it comes to lockdowns or policy easing. As the market continues to price easing by the PBoC, we think gradual USDCNH upside will continue. To be clear we do not expect sudden yuan devaluation or aggressive"flood style" stimulus. The CFETS RMB Index will likely stay in a range of 97-98. However when contrasting China's uncertain growth outlook with strong US data momentum, we think the divergence in policy points to higher USDCNH, on account of generalized dollar strength against G10 low yielders.
I beg to differ on the last point. If the PBoC cuts as the Fed tapers then markets will swing aggressively to price more of the same and the risk of EM, commodity and AUD falls commensurately rise.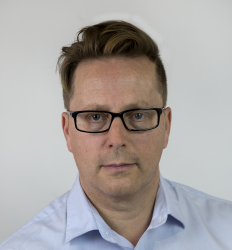 Latest posts by Houses and Holes
(see all)