Morgan Stanley with the note:
July jobs report delivers evidence of substantial further progress. The rates market took notice and bonds sold off hard with 10-year Treasury yields reclaiming the 200-day moving average.

Equity markets took their cue from this move in rates with the Russell2000 up and the Nasdaq down. Cyclicals had their best day in weeks and growth stocks underperformed.

Defensives were in the middle. Our preferred barbell of defensive quality (HC and Staples) and financials outperformed the S&P500 on Friday and over the course of the week. We continue to recommend it.

The Fed is behind the curve. Our rates strategists have a 1.8% year-end target for 10-year Treasury yields, but that may prove to be conservative if the Fed is forced to move faster than what the bond market is currently pricing. When looking at prior cycles, the Fed was already either raising rates or tapering asset purchases when the unemployment rate was this low.

We are particularly focused on the spread between today's U-6 rate of 9.2%, and the last time the Fed began tapering asset purchases, and it was at 12.6%.

Finally, the communication of tapering–which is the next step for the Fed–began whenU-6 was 14.3%, or 5percentage points higher than today's reading.

Earnings are 21% above prior peak and P/Es are still near record highs. This is an unusual combination and the rationale has been lower rates than normal at this stage of an economic recovery thanks to a Fed that is now falling perhaps too far behind the curve for markets to ignore. EPS assumptions for next year are starting to look too high. After an incredible rebound in operating leverage, we think next year's forecasts look too optimistic on margins relative to history and in the context of higher costs and taxes. This is especially true for consumer discretionary, and industrials. Conversely, healthcare, utilities, financials and staples are showing less extreme assumptions on margins relative to history and another reason why we favor a barbell of defensive and financials.
Michael Wilson has been the pick of the Wall St strategists this year so this view is worth considering.
I remain skeptical because I see a great deflation emanating from China over the next 6-12 months. Whether that morphs into a growth scare for equities will determine the taper timing as much as where the Fed is versus previous cycles.
Once we get deeper into 2022/23 I am still bullish the US as the mega stimulus rolls out (and possibly inflation if wage gains can take hold) and the above calculus makes more sense to me.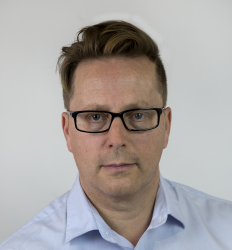 Latest posts by Houses and Holes
(see all)