REA's Cameron Kusher believes that now is not the time for the Australian Prudential Regulatory Authority (APRA) to implement macro-prudential restrictions on mortgage lending:
While prices have risen rapidly since the onset of the pandemic, growth has been much more benign over recent years having increased by 33.2% in total over the past five years, with 19.7% of that 33.2% growth occurring over the past 12 months alone. In this context, price growth over recent years in Australia has not been particularly strong… right across the world property prices are increasing rapidly…

A deterioration in lending standards is something both the RBA and APRA are watching closely for, but say it's not something they are currently seeing…

This is not to say a rapid run-up in prices is particularly desirable because it only benefits those who own properties; however, nor does it mean that regulators should, at this stage, step in and put a stop to these price rises, especially if there is no sign of deteriorating lending standards.

While calls for macroprudential intervention will continue to grow as prices continue to rise, the RBA and APRA should resist these calls for the time being, unless of course there is meaningful deterioration in lending standards…

This isn't to say the RBA and APRA shouldn't continue to closely to monitor lending standards; however, it would be a mistake to introduce macroprudential policies too soon just because property prices are rising rapidly, as this could lead to a slowdown in the domestic economy's performance.
I disagree and believe that APRA should implement some form of macro-prudential mortgage curbs sooner rather than later.
First, CoreLogic data to March 2021 does show that lending standards have deteriorated, with the proportion of interest-only, high loan-to-income and high debt-to-income mortgage lending rising substantially:
The situation likely worsened over the four months to July.
Second, new investor lending has accelerated this year and is now tracking near prior peaks when macro-prudential curbs were implemented by APRA:
Third, the growth in dwelling values is extreme and broad-based, easily surpassing previous peaks:
Instead of letting property prices and mortgage debt levels inflate even further, APRA should get on the front foot and take macro-prudential action now. What is the benefit of waiting?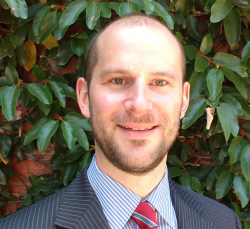 Latest posts by Unconventional Economist
(see all)