Fairfax's senior economics writer, Jessica Irvine, wants another housing affordability inquiry chaired by former Treasury secretary Ken Henry:
[We need] a high-level Treasury review, of the ilk of the Ken Henry tax review…

So, I texted Henry to see if he's up for it. He replied: "Jess. Sure. I'd chair such a review. The question is whether we have a government with the courage to commission it. Ken."

Call it an elephant, or call it a gorilla, what's crystal-clear is that Australia's growing housing affordability crisis is wreaking havoc on the quality of life of all Australians and it needs to be stopped.
Australia's governments have run numerous housing affordability inquiries over decades, including but not limited to:
Menzies Research Centre: Prime Ministerial Taskforce on Home Ownership 2003;
The Productivity Commission's First Home Ownership Report in 2004;
A Good House is Hard to Find Report from the Senate Select Committee on Housing Affordability in Australia in 2008;
Western Australia's Affordable Housing Strategy 2010-2020;
NHSC: State of Supply Reports (2008, 2010, 2011, 2012, 2013 onwards);
Senate Inquiry into Affordable Housing, 2014-2015; and
Parliamentary Inquiry into Home Ownership 2015.
On top of these we have gotten many reports from think tanks like the Grattan Institute, the McKell Institute, and others.
Thousands or work-hours and millions of dollars worth of salaries and consultants' fees have been spent on these reports and absolutely nothing has come from them.
So what is the point of wasting more taxpayer dollars, and feathering the nest of Ken Henry and his ilk, by running yet another 'housing affordability' report? Nothing will come from it because our politicians don't actually want more affordable housing, since this requires prices to fall.
Stop wasting every bodies' time and money with false promises.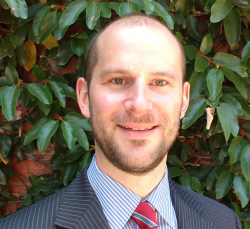 Latest posts by Unconventional Economist
(see all)