Via Calculated Risk:
On Friday at 8:30 AM ET, the BLS will release the employment report for July. The consensus is for 900 thousand jobs added, and for the unemployment rate to decrease to 5.7%.

There were 850,000 jobs added in June, and the unemployment rate was at 5.9%.

This graph shows the job losses from the start of the employment recession, in percentage terms.

The current employment recession was by far the worst recession since WWII in percentage terms, but is now better than the worst of the "Great Recession".

• ADP Report: The ADP employment report showed a gain of 330,000 private sector jobs, well below the consensus estimate of 675,000 jobs added.  The ADP report hasn't been very useful in predicting the BLS report, but this suggests the BLS report could be below expectations.

• ISM Surveys: Note that the ISM services are diffusion indexes based on the number of firms hiring (not the number of hires).  The ISM® manufacturing employment index increased in July to 52.9%, up from 49.9% last month.   This would suggest little change in manufacturing employment in July. ADP showed 8,000 manufacturing jobs added.

The ISM® Services employment index increased in July to 53.8%, from 49.3% last month.   This would suggest about 175,000 service jobs added in April. ADP showed 318,000 service jobs added.

In general, the ISM indexes suggest employment growth below expectations.

• Unemployment Claims: The weekly claims report showed a small increase in the number of initial unemployment claims during the reference week (include the 12th of the month) from 418,000 in June to 424,000 in July. This would usually suggest about the same turnover in July as in June, although this might not be very useful right now. In general, weekly claims have been close to expectations in July.

• Permanent Job Losers: Something to watch in the employment report will be "Permanent job losers". While there has been a strong bounce back in total employment, from the shutdown in March and April 2020, permanent job losers had been flat over the last several months.

This data is only available back to 1994, so there is only data for three recessions. In June, the number of permanent job losers decreased to 3.187 million from 3.234 million in May. These jobs will likely be the hardest to recover.

• IMPORTANT: The employment report will probably show a large increase in state and local government education hiring. This is because of a quirk in the seasonal adjustment due to fewer educators hired this year due to the pandemic, so fewer educators will be let go in July.

Usually in July, about 1.2 million educators are let go (contracts expire) and they are then rehired in the Fall.  This year it will probably be close to half that number NSA since far fewer educators were hired.  In June, this quirk boosted state and local education employment by 230 thousand (SA), even though 413 thousand jobs were lost NSA.  This adjustment could boost employment by a several hundred thousand in the July report.

• Conclusion: The data suggests a weaker than expected report in July.   There are some seasonal factors that will boost the BLS report (especially related to education).

As far as the pandemic, the number of daily cases during the reference week in July was around 24,000, up sharply from around 14,000 in June.   Although vaccinations continue to increase, this increase in cases is a negative for the job market (August will be hit even harder).

So my guess is the report will be below the consensus.
Or Goldman:
We estimate nonfarm payrolls rose 1,150k in July … Labor supply constraints eased further due to the wind-down of federal unemployment top-ups in some states and the addition of over 2 million youth job seekers in June and July. … We estimate a 0.4pp drop in the unemployment rate to 5.5% (vs. consensus 5.7%), reflecting a strong household employment gain offset by a sizable rise in the participation rate.
Employment reports are a random walk.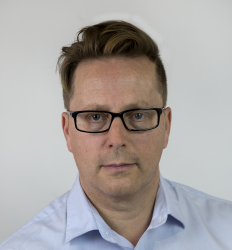 Latest posts by Houses and Holes
(see all)