In my view we'll see negative interest rates or renewed TFF before we see "taper" as the terms of trade crash lands on COVID apartheid. UBS with the note:
WPI including bonus strangely slowed to ~record-low 0.1% (& only 1.9% y/y)
Despite widespread 'anecdotes' – including from listed companies and business surveys – the broader measure of the WPI including bonuses (non-seasonally adjusted) slowed sharply to a near-record low of just 0.1% q/q (after 0.8%). The y/y only ticked up to a still low 1.9% y/y (after 1.8%). That said, a better read of the 'true' wages bill is average weekly earnings (out tomorrow) and average earnings (not due until Sep-21).
RBA wants >3% y/y wages; UBSe: COVID lockdown to see RBA delay QE taper
Overall, the previously stronger than expected labour market saw us revise up our outlook for wages to pick up solidly to ~2¾% y/y by end-22. However, the escalating outbreak of COVID, & resulting lockdown in NSW, and now large parts of Australia, now means less pressure in the labour market. The risks around our base case of a lockdown in NSW for all of Q3 now appear to be for a longer and broader lockdown. Hence, we revert back to a more moderate increase in WPI to ~2½% y/y by end-22 & see softer wages than the RBA's Aug-SOMP baseline in 2H-21. That said, the supply disruptions – which are also reflecting global issues – still suggest that TM CPI will pick-up to ~2% y/y. Meanwhile, the RBA has been generally been on the dovish side of expectations for wages and inflation, and today's data supports their view. They have made very clear the required 'condition' for rate hikes is actual wages of >3% y/y, to be consistent with CPI sustainably within the 2-3% target band. The RBA has seen this as still 'some time' away, and we note it just got 'further away'. Just how far away is unclear, given the uncertainty of the current lockdown, but tomorrow's labour force survey will give an early read of the initial impact. More broadly, the RBA's August SOMP was (strangely) optimistic on the impact of COVID on the economy. However, the minutes specified they "would be prepared to act in response to further bad news on the health front should that lead to a more significant setback for the economic recovery". Hence, we now shift our view from a risk scenario to a base case, & expect them to delay July's decision of a planned taper of QE scheduled for early September. Specifically, at the RBA's September 7 meeting we expect they will announce a decision to keep the current QE purchase pace of $5bn/week, rather than reducing it to $4bn/ week. The risk now appears to be for an increase in QE ahead, rather than a decrease.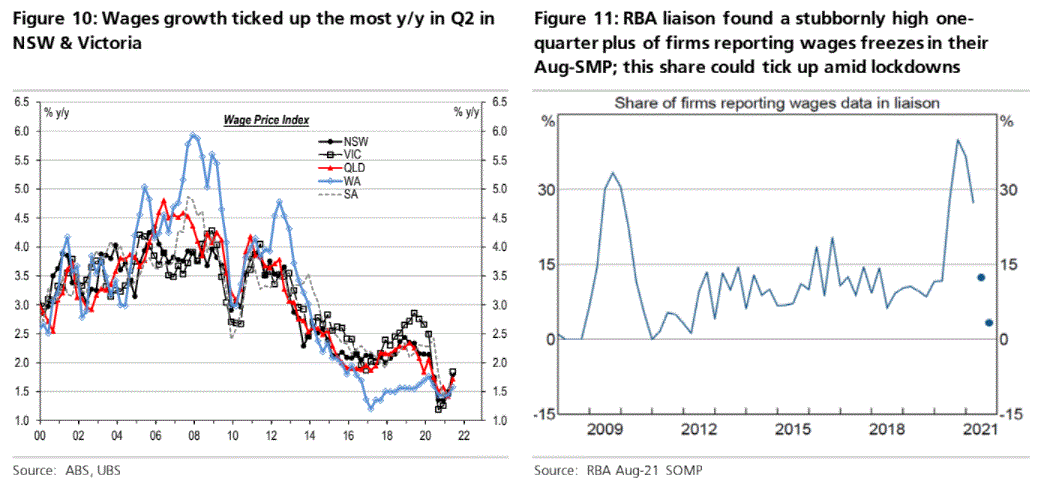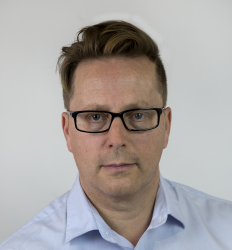 Latest posts by Houses and Holes
(see all)