Should we review the RBA? Yes, of course, we should. If only because the damn thing hasn't had a review in 40 years. That said, any review also needs to know what it's reviewing. According to the briefs offered by "leading economists" it'll be a waste of time.
Pressed by Labor's Andrew Leigh on the issue of a review at a parliamentary committee hearing last week, Dr Lowe said when people called for a review of the bank it was unclear whether they meant its mandate, governing legislation, the make-up of the board or whether it was meeting its targets.

…Dr Leigh said he was stunned by the governor's position.

"With many major central banks conducting monetary policy reviews, it's astonishing the RBA — which has undershot its inflation target for at least 5 years — would not embrace a similar review," he said.
Lowe is right. What is the point of the review? Is it to delve into:
Why it missed its inflation target for so long?
Why its economic forecasting has been apocalyptically awful?
Why are banks given free dough without any consequence all of the time?
Whether it should be banged back together with APRA?
Whether house prices should become a part of its mandate?
Whether the board is a corrupting influence?
Whether its former staff that oversaw mass global bribery were appropriately punished?
Whether it should use negative interest rates?
Whether climate change should form part of its agenda?
Whether its independence works at all in a Cold War 2.0 scenario?
Whether it is ready for MMT, CBDC and the digitisation of stimulus?
The Kouk offers bugger all:
"The RBA has made a series of errors in recent years, most notably missing the inflation target for six years," he said.
Peter Tulip offers bugger all:
"The case for a review of the RBA is much stronger given its persistent failure to meet its targets," he said.

"The wording of the targets needs to change. Full employment should be an explicit objective in the agreement with the government, given equal priority to inflation. And the agreement should be explicit that financial stability is the responsibility of prudential policy, not monetary policy."
ACTU's Margaret McKenzie offers bugger all:
"The relationship between inflation and unemployment has been revealed over years to be uncertain in magnitude and causality and the inflation-targeting approach to monetary policy needs major review," she said.

Macroeconomics Advisory's chief economist Stephen Anthony said the first question of any review should be whether the country still needed an independent central bank given monetary and fiscal policy were being carried by federal taxpayers.
Saul Eslake says don't do it at all:
"I don't see any compelling arguments for changing either the broad objectives (price stability and full employment) or the inflation target itself. Both have served the Australian economy and people well," he said.
In short, the idea is out for one second and it is already being pecked at and bloodied by the Australian political economy pet shop.
Basically, the entire RBA edifice is these days held together with clag, paddle-pop sticks and paper clips, intellectually, politically and practically. Pull one out and the whole thing starts to fall apart.
Either a review will need to be so highly targeted as to be useless or so huge that it is revolutionary.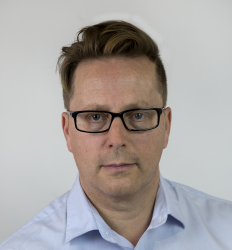 Latest posts by Houses and Holes
(see all)