The regional city of Shepparton in northern Victoria is in crisis with an estimated 17,000 residents – close to one-third of its population – now isolating after 50 positive COVID cases have been detected and the number of exposure sites have ballooned.
The numbers in isolation is putting a huge strain on essential services, including supermarket click and collect orders that are being cancelled, leaving many without groceries.
Pharmacies are relying on volunteers and hundreds of health professionals across the regional city have been furloughed.
Greater Shepparton City Mayor Kim O'Keeffe appeared on ABC News Breakfast this morning appealing for greater Victorian Government support. O'Keeffe said she expects numbers to "keep rising" in the coming days and that the community was struggling with on the ground supplies and in "desperate need" of help:
"We have so many spots in hotspots that are closing. We have supermarkets that don't have enough staff because we have over 20,000 people in isolation, many workers and students, so we are really in need of extra support. Our local hospital here is down 450 staff. We need support in the health system. The critical thing is getting medical supplies and food to those in our community, to try and get that to 20,000 people".
The Victorian Government has sent an emergency team into Shepparton to put 'boots on the ground' and assist with filling grocery orders and providing healthcare.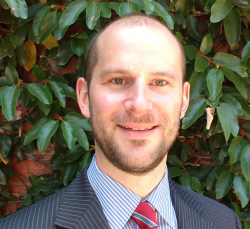 Latest posts by Unconventional Economist
(see all)