The more things change the more they stay the same. Long term readers of MB will remember the Sykesnado of 2015. That was when readers took legendary financial journalist and stock picker, Trevor Sykes, to the cleaners:
Not only does the plunge in BHP Billiton shares following the Minas Gerais disaster in Brazil look overdone, but questions about the miner's ability to keep paying its progressive dividend ignore the cash still pouring into its vaults.
On it went month after month as big iron ore miners were smashed by falling commodity prices. By year-end, Trevor Sykes might have been the most unpopular stock tipper in Australia given he also celebrated crazy bank valuations on equally unstable dividends.
Both fell as the terms of trade shock drained income from all corners of the Australian economy.
The analogy is important because the same arguments are, once again, resurfacing. On the weekend, the AFR was deja vu all over again at the same point in the commodities cycle:
While the record dividends set to be paid this earnings season are unlikely to be matched again as the price of iron ore pulls back, investors say plenty of riches are left.

"I don't think it's the end of the iron ore boom," said Tribeca Investment Partners Alpha Plus Fund lead portfolio manager, Jun Bei Liu.

"Iron ore prices, they're still really high and it has come off quite rapidly but the disruption remains. The supply side is still yet to catch up, so demand is there even if there is a bit of a slowdown."

"There's a lot of income investors in these stocks and so they tend to run aggressively into the yield and after it goes ex-dividend, they'll go to something else," said Ms Liu. "But these stocks will recover."

Tribeca's Ms Liu said even following its 30 per cent decline, the price of iron ore was attractive for producers.

"Even at current prices, the next 12 months still look pretty good for the major iron ore miners," said Ms Liu. "It's hard to see commodities not being desired as the global economy recovers."

Tellingly, major miners have remained resilient despite the commodity price falling. While iron ore is more than 30 per cent off its record high, BHP Group is less than 3 per cent off its record level, and Rio Tinto only 12 per cent, even after trading ex-dividend.

"If you look at these big miners, they've held up really well despite iron ore falling," said Ms Liu. "These miners are still paying enormous dividends and where else are you going to get income like that in this market?"
Memo to self. Short Tribeca Investment Partners Alpha Plus Fund lead portfolio manager, Jun Bei Liu.
Miners are not and never will be dividend stocks. They are cyclical with very high capital demands. The dividends will be cut. Probably to zero before we are done with this cycle. As they always are when the commodities cycle turns down.
Which is what is happening. Supply has caught up as Brazil returns and demand in China falls fast.
And yes, the banks will be next. They aren't dividend stocks, either.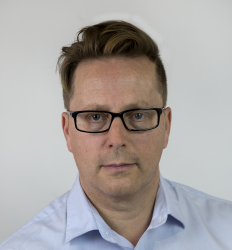 Latest posts by Houses and Holes
(see all)