Yesterday we saw a nice rally in Chinese stocks and a bounce in hopes that the incipient global growth slowdown is ending before it even began. Why? This:
China's top leaders signaled more targeted support for the economy as they look to cushion growth in the face of resurgent pandemic risks, fueling a rally in bonds.

The much-watched Politburo meeting Friday indicated authorities will likely take more steps to help struggling small businesses, boost fiscal spending and possibly reduce the reserve requirement ratio for banks again, according to economists from Citigroup Inc., UBS AG and Oversea-Chinese Banking Corp.

"The policy efforts to support the economy will likely step up," Citigroup's economists led by Liu Li-Gang said in a note Monday. "In particular, we see more targeted measures underway to help small and medium-sized enterprises, as indicated by the mid-year Politburo meeting."

…The Communist Party's top leadership signaled that fiscal spending through the issuance of local government special bonds will accelerate in the second half to support the economy.

Economists also noted the Politburo's statement omitted the phrase that there'll be "no sharp turn" in policy, indicating the end of the tightening stance. The central bank could cut the RRR again after a surprise reduction earlier this month, UBS Group AG economists led by Wang Tao said in a note Saturday, although a decline in interest rates are unlikely. Credit growth in the second half will probably stabilize, they said.

Another sign that the policy tightening phase has come to an end is the Politburo's dropping of language around "taking advantage of the current window period of low growth pressure." However, it's too early to shift to a loosening stance, according to Macquarie Securities Ltd.

"It's time for policy fine-tuning, but too early for outright easing," Macquarie analysts said in a note Friday, adding that growth pressure will increase next year ahead of the Communist Party's twice-a-decade national congress, which is expected to be held in the second half of 2022.
That last line is the right one. Policy "fine-tuning" will not lift the falling Chinese economic aircraft. This is exactly what we have been expecting. Increasing efforts to stabilise the altitude of the economic airplane. But these targeted efforts always fail. The plane is too heavy with debt.
On monetary policy, RRR cuts are all but irrelevant. The focus on SMEs is useless. Outright rate cuts will arrive in due course as both fail.
On fiscal, the reliance on local government borrowing is a major problem. So far this year, local government special purpose vehicles have refused to borrow on anything like the scale of 2020 even though their quotas were only cut 5-6%. The reasons why are very important:
Perhaps most importantly, Beijing is sending very mixed messages. On one hand, it says borrow. On the other:
At the April meeting, the Politburo called for "establishing" a mechanism that holds local government leaders accountable for handling financial risk. On Friday, the wording changed to "implementing." That means even stronger incentives for provincial governors and mayors to prevent their state-owned enterprises or government financing vehicles from suffering debt blowups. The same thing goes to systemically important firms like China Huarong and Evergrande.
Does a Chinese governor borrow for growth or not borrow to prevent himself being executed next year?
The three Red Lines Policy to deleverage property developers has damaged land sale volumes and prices. This is a major source of local government revenue and may be disrupting their borrowing.
The NDRC has lifted its green benchmarks for infrastructure approvals. Many projects are struggling to get over the line.
Nobody is certain why local governments have so far borrowed roughly half as this year versus last year. But the Li Keqiang has been baning on about this being a growth offset for weeks. It will be if it happens but only insofar as the pace of decline slows. And only if it happens which so far it is not.
As usual, China is trying all kinds of little things to prevent its debt-laden economic aircraft from nosediving into the turf once the credit updraft is limited. As usual, it is failing.
Ahead are cash rate cuts, a plunging CNY, some kind of wholesale fiscal panic and the probable reversal of the Three Red Lines policy.
And until we see all of them, China will keep on slowing and commodity prices keep on falling. Goldman's take looks right to me:
Bottom line: President Xi chaired a Politburo meeting today (July 30) to discuss economic issues. In contrast to what appeared to be a market expectation of more easing signals, the overall tone of the statement appears more neutral to us, especially with regard to the very near-term growth. The discussion around fiscal policy suggests on-budget fiscal expenditures and government bond issuance would still be supportive but could be more back-loaded towards end of this year and early next year. The statement also reiterated continued support from monetary policy to SMEs and other sectors facing difficulties.

Main points: It's routine for the Politburo to host a meeting discussing economic issues and setting policy tone/agenda for coming months in late April and July each year. Key takeaways from the meeting statement today include:

1. The meeting described growth as uneven, the same as the assessment in the April meeting this year. On cyclical policy, the meeting reiterated "to maintain the continuity, stability and sustainability of macro policy", and to"facilitate smooth transition of macro policies from this year to next year" to "keep growth within a reasonable range". On fiscal policy, the meeting mentioned it's necessary to "keep proactive fiscal policy efficient and effective", and to"control the pace of on-budget investments and local government bonds issuance and generate tangible projects by end of this year and early next year". On monetary policy the statement discussed the need to keep liquidity "reasonable and adequate", and reiterated the need to support continued recovery of SMEs and sectors with difficulties. The statement also added "to enhance the autonomy of macro policies and keep the exchange rate broadly stable at a reasonable equilibrium level". Relatedly the statement also discussed the need to maintain stable supply of commodities and stabilize commodity prices.

We have three interpretations from the discussion of cyclical policies. First, on-budget fiscal expenditure and government bond issuance would still provide support to overall economic growth. This should help reduce market participants' concerns on whether fiscal policy would be supportive amid tightened regulations on LGFVs and potentially lower incentives from local governments related to local government reshuffle in the second half of this year. Second, however, in terms of timing, the statement points to even more back-loaded fiscal support to the real economy (relative to our expectation of being spread over the second half, support might be more focused in Q4 and early 2022). The description of smooth transition of macro policies and maintaining growth within a reasonable range suggests that policymakers might put a higher weight on year-over-year activity growth rather than sequential activity growth. Exports growth had been strong in 1H of this year and the unfavorable base effect would suggest meaningful deceleration of export year-over-year growth early next year. Local outbreaks of Covid19 and related control measures added uncertainties to the recovery path of consumption, and thus to maintain year-over-year activity growth "within a reasonable range" next year, policymakers might need to step up support to investment growth late this year and early next year. Third, under the backdrop of potential normalization of monetary policy globally in particular in the US,the emphasis on maintaining "autonomy of macro policies" and the discussion of support to SME implies incremental easing of monetary policy is still possible. We maintain our expectation of more supportive fiscal policy especially from on-budget spending and government bond issuance, and also continue to expect one more RRR cut in Q4 this year. Government bond issuance pace could be a bit more back-loaded towards Q4, and thus the acceleration of investment growth might be more visible by end of this year and early next year. Given all these, we see some downside risk to our Q3 real GDP forecast (6.2% yoy) and upside risk to our Q4 forecast (4.6%).

2. Onlivelihood and welfare, the meeting today suggested the intention to improve protection for labor in flexible employment and broaden employment channels for migrant workers. It also emphasized the need to promote the "Third Child" policy by improving policies with regard to childcare and education. Considering the stretched housing affordability, the meeting continued to highlight "houses are for living not for speculation" and pointed out the need to stabilize land prices, property prices as well as expectations. These measures are mainly reiterations of recent policy announcements, and for the property sector in particular the statement showed (again) the firm commitment from policymakers on maintaining a tight property policy stance.

3. On sector-level policies, the meeting stated the support to new energy vehicle development, ecommerce and related logistics system in rural areas, and technology upgrading related investment. This is consistent with the economic restructuring outlined inthe 14thFYP. While recent days have seen market pessimism in sectors facing regulatory tightening, it is important to recognize that there are also sectors that the government is actively supporting. Both the April and the July meetings discussed de-carbonization, but the difference is the caution against too aggressive de-carbonization in today's meeting. The statement said to build (new energy) first and eliminate (old energy) second. In recent months, coal prices have been rising and electricity shortages have been reported in several provinces. Although the leadership is determined to ultimately achieve carbon neutrality, they probably want to avoid too fasta push for de-carbonization that could exert a significant drag on the economy, especially when growth is facing other headwinds.

4. On financial risk, the meeting reiterated the need to hold local government officials responsible for fiscal and financial risk events. The language was introduced after local SOE defaults late last year and indicates policymakers' focus on controlling systemic financial risk. In addition, in the April meeting, the statement said to "regulate platform economy". In the July meeting, it was replaced by "to improve regulations on overseas listings".While these comments may be somewhat backward-looking, they suggest recent regulatory focus impacting the market such as anti-monopoly and data security rules in the internet sector could be here to stay.
By back-end loaded fiscal stimulus, Goldman means panicked fiscal reversal. The Chinese debt airplane needs the throttle full open or it is falling. Simple as that.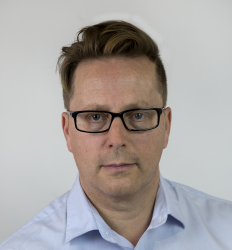 Latest posts by Houses and Holes
(see all)