The Committed Liquidity Facility (CLF) was established in late-2011 in order to meet the Basel III liquidity reforms.
Since January 2015, those ADIs to which APRA applies the Basel III liquidity standards have been required to hold high-quality liquid assets (HQLA) sufficient to withstand a 30-day period of stress under the liquidity coverage ratio (LCR) requirement.
According to the Reserve Bank of Australia (RBA), the CLF "is required because of the limited amount of government debt in Australia, is designed to ensure that participating authorised deposit-taking institutions (ADIs) have enough access to liquidity to respond to an acute stress scenario, as specified under the liquidity standard".
Today, investigative reporter Michael West claims the big four banks are "profiteering" on the CLF "by betting on their own bonds":
What is in this CLF, this bail-out fund? Roughly 80% of it contains banks' internal loans, home loans, which are not really liquid. The other 20% of it is the banks' own bonds, promises they have issued in return for cash from investors, money which they owe and which they have to pay back at some point…

As far as we are aware, no other country in the world allows their banks to buy other banks' bonds and count them as liquid assets. Other central banks insist on federal government bonds, or sovereign debt.

Herein lies the rort. As the banks are leveraged, or geared up, they make 15% returns on their home loans. And because their own bonds are higher risk and higher return than sovereign bonds, they make terrific returns on these as well.

Therefore it is not too far from the mark for cynics to use rude words like Ponzi is relation to the banks because – rather than keeping safe Commonwealth bonds in their bail-out fund – they are effectively using other people's money – and newly created money via QE – punting their own higher risk bonds and home loans at a time of record house prices and record household debt…

So what do we have? We have the Big Four banking oligopoly loading up with a whole lot of debt, sticking high-risk assets into what is meant to be the bedrock of security for Australia's financial system and profiteering from it via a quasi-Ponzi scheme. Let's not forget that besides punting each other bonds they also are the biggest equity investors in each other.
The bigger question is why the CLF exists at all?
Federal debt has exploded and there is now a $1.5 trillion bond market. Therefore, shouldn't the CLF be unwound and the banks instead required to hold government bonds, as initially required under Basel III?
With the stock of outstanding Commonwealth debt ballooning, the whole rationale behind the CLF has evaporated.
But don't expect any action from the RBA, which wants to maintain the capability of bailing-out the banks via quantitative easing.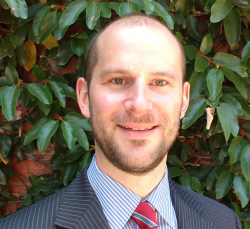 Latest posts by Unconventional Economist
(see all)