TS Lombard with the note:
There were no signals of easing from the quarterly economic work meeting of the Communist Party's Politburo at the end of July.The statement issued after the meeting reaffirmed that monetary policy would remain "prudent" but ensure ample liquidity to financial markets, while fiscal policy would accelerate already budgeted spending and local government bond issuance. Earlier this year the boom in exports provided major support to industry; but since the country is facing what the statement called "a complex external environment", the government was tasked with ensuring the timely disbursement of fiscal support to the economy to safeguard the stability and sustainability of growth.
In July the authorities began to roll back extraordinary MLF financing provided during the pandemic, easing the impact of this move via a 50bps RRR cut. With nearly RMB4trn in additional MLF maturities coming due before yearend, we expect more RRR cuts and possibly other measures to inject liquidity in the coming months, although the scope of liquidity support is uncertain. The fact that the PBoC felt it necessary to inject new liquidity to help banks repay MLF maturities tells us that the de-risking of financial markets is still a work in progress. Further, injecting liquidity via RRR cuts reflects an effort to support smaller banks, which typically have lower MLF exposure but greater balance-sheet problems relative to larger banks. While the de-risking of the country's financial system remains a priority, that goal is still far from being met.
Recent economic data for July confirmed higher producer inflation and a third consecutive monthly increase in the trade surplus. The 9% yoy PPI reading reflected domestic price pressures–especially coal and steel–more than imported commodity inflation. Meanwhile, the CPIfell slightly to 1% and there is no evidence that high producer prices are having any impact on retail price trends: the consumer goods CPI slowed to 0.6%, highlighting still weak household spending. On trade, exports in July were up 19.3% yoy to a new record high, while imports were up, too, at 28.1% but well off the 33% consensus expectation. Exports likely benefitted from the escalation of Covid waves elsewhere in SE Asia, which is delaying the slowdown that will inevitably come once other countries resume full production.
The authorities have provided little clarity over the past month on the regulatory front, as markets remained on edge awaiting new shocks.On 28 July Fang Xinghai, vice chairman ofChina's security regulator CSRC, told global banks and investment firms that recent crackdowns are targeted at fixing industry-specific problems and that China does not intend to decouple from international markets. Our judgment is that we are still in the early days of this upheaval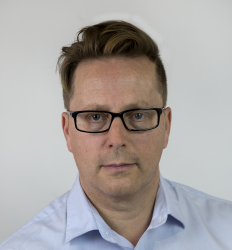 Latest posts by Houses and Holes
(see all)