Roy Morgan has released its Inflation Expectations report for July, which increased to 4.1% – the highest reading since October 2019:
In July 2021 Australians expected inflation of 4.1% annually over the next two years, up 0.1% and the highest Inflation Expectations for nearly two years since October 2019. Inflation Expectations are now up 0.9% points since the pandemic low of 3.2% a year ago in August 2020.

Inflation Expectations are still 0.6% points below their long-term average of 4.7% but are now 0.6% points higher than the 2020 monthly average of 3.5% and 0.7% points higher than a year ago in July 2020 (3.4%).

A look at Inflation Expectations by occupation and employment category compared to a year ago shows increases across the board. Inflation Expectations for employed Australians increased by 0.8% points to 4.0% but still trail those of Australians who are not employed at 4.3%, an increase of 0.6% points from July 2020…

Self-Employed Australians now have the highest Inflation Expectations of any employment category at 4.4% in July, up a large 0.9% points since July 2020 while there has been a similar increase for Australians employed in private industry with Inflation Expectations of 4.1%, up 0.9% points. However, those in the public service have a different view and their Inflation Expectations have only increased 0.3% points to 3.5%…
Inflation expectations remain low in a historical context. They also have minimal implications for interest rates, since the RBA has stated explicitly that it needs to actually see inflation (rather than expectations) before it will raise rates.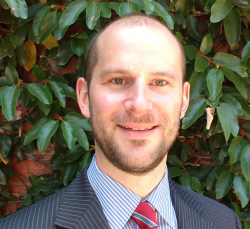 Latest posts by Unconventional Economist
(see all)