Yesterday's employment report from the Australian Bureau of Statistics (ABS) revealed that Australia's youth – defined as those aged 16 to 24 – continue to benefit immensely from the closure of Australia's international border to immigration.
While overall youth employment is still yet to return to its pre-COVID level, with total jobs still down 9,700 from their pre-COVID peak and full-time jobs down 41,900:
The youth unemployment rate was only 10.2% in July, which was close to the lowest rate of unemployment since January 2009:
This comes despite the youth participation rate running 1.2% above its March 2020 pre-COVID level:
The youth underemployment rate is also running 1.2% below its pre-COVID level, despite rising in July:
The reason why the unemployment rate has fallen despite annual job losses and rising participation is because the youth population fell by 131,800 (4.1%) in the 16 months since COVID hit in March 2020:
The reason for this sharp fall in youth population is that around 500,000 temporary migrants have left Australia – most of these international students:
These temporary visa holders tend to work in low skilled industries like hospitality that employ young Australians:
The largest growth in migration by far has been for unskilled migrants, primarily students, working holiday makers and family visa holders. These migrants have partial or full work rights and tend to work in the lowest paid jobs, for which domestic labour is relatively easily substitutable.
The above data is bonafide proof that the collapse in immigration is benefiting Australia's youth. The reduction in young migrant workers has more than offset the loss of youth jobs, resulting in better employment opportunities for Australia's youth.
Put another way, Australia's youth would be experiencing mass unemployment if immigration had continued at its manic pre-COVID rate.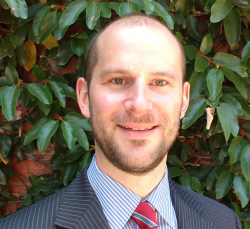 Latest posts by Unconventional Economist
(see all)