CoreLogic has released its latest Cordell Housing Index Price (CHIP) results, which shows that construction costs are rising on the back of HomeBuilder stimulus.
Residential construction costs increase 1.4% in the three months to June 2021, outpacing the Consumer Price Index (CPI) of 0.8% for the same period. It was the largest quarterly change since the third quarter of 2014.
Residential construction costs also grew at 3.9%:
According to CoreLogic:
Wide spread demand across the residential construction sector and a shortage of materials such as timber, PVC piping and fittings have contributed to the rise in costs with no sign of easing in the short-term…

"With the surge in dwelling approvals over the past 12 months, Australia's residential construction sector is working through the early stages of what is set to be an extended period of heightened construction activity" [Tim Lawless, CoreLogic's Research Director, said].

"The substantial pipeline of residential construction work is likely to keep both building materials and trades in short supply for an extended period of time. I think we can expect housing construction costs to rise more significantly over the coming year as supply chains grapple with ongoing shortages. Higher construction costs will inevitably flow through to higher costs for new homes and renovations."
Builders are reporting similar cost escalation:
The country has seen a mammoth construction boom since the pandemic hit with government incentives such as the federal HomeBuilder scheme and other state-based new build grants boosting activity.

While it has substantially increased business for builders across the country, the huge take-up in new house construction has left home owners with delayed building times and higher than expected costs…

Jon Stoddart, managing director of residential construction supply company Stoddart Group, warned almost a year ago that the construction boom needed to be stretched over a longer period to avoid a "bust"…

"Any builder right now will be saying to customers there are extended lead times. Everyone is under enormous pressure… I've never seen so much stress in the industry, and I've been here since the '70s"…

"Any builder we've spoken to about the increase in price says this comes straight off their bottom line.
The residential construction industry should run hot until mid-2022, thanks to the huge volume of homes currently under construction following HomeBuilder:
However, once those home are built, the industry then faces a sharp downturn – especially given population growth is now running at its lowest level in generations.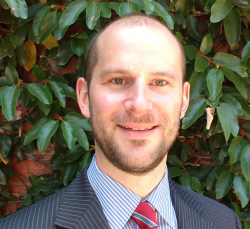 Latest posts by Unconventional Economist
(see all)