See the latest Australian dollar analysis here:
Some big capitulations from Goldman over the weekend as reflation and commodities bull market fall apart. First, yields:
Revised yield forecasts show 10y USTs at 1.6%, 10y Bunds at -0.15% at YE21. Factors currently weighing on yields should fade, allowing for some normalization, though rebound to much higher levels may take longer than previously expected. Treasury likely to start nominal auction cuts in November, with cumulative reductions more than offsetting duration impact of Fed taper. RRP usage to increase further amid continued TGA decline. Continued strength in Euro-area growth and elevated ECB QE expectations to drive a long-end led selloff. Bank rate path will remain key for the UK curve, favoring intermediate shorts. Divergence between New Zealand and Australia policy path implies differentiated yield outlook.
I am not at all convinced that yields are going higher. They may rise very short term with better US jobs data but the US is slowing right along with China. The Fed is going to taper anyway and exacerbate both. I expect the yield curve to keep reflecting this building policy error with a flattening curve.
The Fed taper will pressure DXY higher, which is another reason yields will struggle. Goldman also rolled over on the greenback:
USD: Supported by Covid risks, strong domestic data, and Fed uncertainty. The broad Dollar pushed higher again Friday on the back of the stronger-than-expected July employment report, which likely benefited from an easing of labor supply constraints. Although we expect the greenback to turn lower eventually, the currency may remain supported over the near-term in light of firm domestic data, uncertainty around the Fed's taper timeline, and outbreaks of the infectious Delta variant in many parts of the world. In remarks on Wednesday, Fed Vice Chair Clarida said he thought the necessary conditions for raising rates would be met by year-end 2022, while Governor Waller told CNBC on Monday that the QE taper timeline should be speedy enough "to make sure we're in position to raise rates in 2022 if we have to". While neither represents the full committee view (and Vice Chair Clarida's term ends in January 2022), markets may need to price an "early hike" risk premium as long as inflation remains high and the taper timeline remains unsettled. Meanwhile, the global Covid backdrop remains challenging, with rising cases and fatalities, and new restrictions in key markets, including China. We do not see a case for sustained Dollar appreciation: the global economy will benefit from vaccination tailwinds over coming quarters, the US economy should slow as the fiscal impulse turns negative, and falling inflation should allow the Fed to remain on hold for a lengthy period (our economists expect an unchanged funds rate until Q3 2023). But for markets to embrace this view we will likely need to see a topping in the latest Covid outbreak and lower US inflation (the next CPI report is released on Wednesday, August 11).
That topping is coming but the Fed appears increasingly committed to looking through it. A policy error in the US is now my base case and that comes with a safe haven bid to drive DXY higher anyway. Goldman also hiked its equities targets last week. I now think a decent correction is the base case as commodities and EMS crash.
Meanwhile, BofA is stuck on stagflation:
BofA Bull & Bear Indicator: down to 5.8 from 5.9 as equity breadth improves,i.e.stock market indices have become less"overbought"- Chart 1).25/25/25/25: max diversified portfolio of 25% in global equities, bonds, commodities, cash enjoying max returns in 2021 (Chart 4), annualizing 16% return = best since 1987.

Payroll: macro distortions revealed by payrolls 7mn below pre-Covid levels vs. retail sales 18% above (Chart 5); July payroll >1mn = strong, <500k = weak; Fed have made clear they don't see clarity on payrolls until Sept report released early-Oct; Delta/renewed outperformance of lockdown vs reopening stocks (Chart 6) also clouding autumn outlook; until then payroll likely to induce perverse reactions, e.g. strong July payroll…"supply up = wages down = yields down", and vice-versa.

Unanticipated autumn events: White House fails to reappoint Powell as Fed Chair; escalation of US-China cold war (Covid-19 origin investigations, Biden-Xi to meet in Rome Oct 30th); stagflationary resolution to US labor market conundrum.View: best analog is late'60s-early'70s with persistent negative real rates, large budget deficits, populist & polarized electorates, an excessively easy & complicit Fed, inflation rising to multi-year highs; value bull of1968 (= H1'2021) was followed by volatile bear of 1969 (H2'2021); we say own defensive quality = good market hedge H1(peak policy) & good macro hedge H2 (peak profits).
Oddly, defensive quality is also OK for my material correction base case, although it is for entirely the opposite reason in that we see deflation coming. That's why we have also added growth quality.
In short, China has killed the global reflation with credit clamps and the Fed is cremating it with a policy error.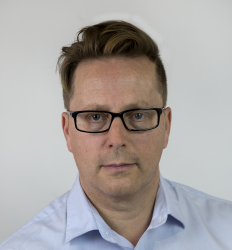 Latest posts by Houses and Holes
(see all)