RBC with the note:
We have stuck to our quarterly gold price forecasts based on our view that risk has been more skewed to the downside (under appreciatedly so) for some time, particularly concerning the market's expectations for the Fed as more economic data is released amid today's unique market environment and both direct and indirect implications for gold play out. With gold now having declined notably in recent trading days and now much closer to our Q3 2021 forecast, we highlight our view that gold is entering a much fairer range (in line with our outlook) but beyond that, that gold should find some support if/when it were to dip materially below our base case forecast.

We have long said that gold was subject to some underappreciated downside risks, despite the market narrative having focused more on the potentially gold-positive aspects of inflation rather than the potential direct and indirect downside risks elsewhere. Despite what we view as a more focused popular narrative, economic data, changes in the market's expectations for monetary policy (i.e. eventual tapering), and shifting risk appetite all matter, and for the most part line up with our view.

Last week prior to the decline, we specifically highlighted gold as having a softer floor than a ceiling in our weekly Commodity Comment (page 2). What has changed is that we think the recent decline has cleared through much of that softness with gold having fallen by more than $40/oz on Friday from over $1800/oz on Thursday to $1763/oz, and then again today by more than $30/oz to the $1720's per ounce range (albeit there were likely other issues at play today). The crux of our thesis has had almost everything to do with the strength of the economic recovery from the depths reached in 2020, policy meant to mitigate the worst economic effects and recover, and perhaps most importantly the market's expectations of policy going forward (i.e. when will the Fed taper). Given the balance of strong economic data (i.e. jobs) and ongoing inflation narrative (underpinned by CPI data), we've been of the view that the underappreciated risk for gold was not upside from CPI readings themselves.

Instead, we have long thought that the gold-positive inflation narrative has been over-weighted this year, and in actuality its relationship with measures of inflation is far more nuanced than is widely appreciated, and indeed has proven less consistent in our analysis. We continue to think that other macro factors are far more important even in today's environment, and that generally rates are a much more important and consistent driver, as is the dollar (two items that admittedly are not entirely divorced from the inflation conversation on their own). While we still will not count the inflation narrative out as a positive driver for gold this year (at least as far as a floor is concerned for gold), other factors are more important in our view. How economic themes have filtered into the dollar (particularly any divergence in monetary policy expectations globally), rates (both real and nominal) are key, and so far this year remain more important in our view. This is despite the rising COVID cases due to the delta variant, and the myriad of related and justified worries about the fate of the local, regional, national and global economy. While this last fact highlights a risk to our stated view that we must note (that risk appetite could change materially and economic tables could turn), we are once again sticking with our base case view (and published scenarios). Net managed money positioning declined slightly in last week's report covering through August 3rd, and while physically backed gold ETP holdings have mostly treaded water after July-end's uptick, they are lower month to date in tonnage terms,showing us that investor interest still has yet to perk up. If and when gold does manage to reach materially below our Q3 2021 forecast level of $1706/oz, we think the scope for additional losses beyond that level is limited. Overall, we think current prices leave room for some limited additional downside but that the coming range will likely be quite fundamentally supported in the near-term, as market participants begin to take more seriously the list of downside risks we have focused on for some time despite the gold rallies seen year to date.
I am bearish gold over the cycle now as:
Real interest rates rise as inflation falls.
The US dollar remains in bull market owing to its fiscal leadership.
The sucking sound of crypto stealing market share.
There will be moments for better. For instance, if the market forces the Fed to back off taper owing to a growth scare. But not for long enough to meet a decent investment horizon.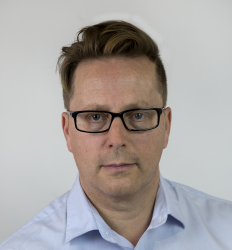 Latest posts by Houses and Holes
(see all)